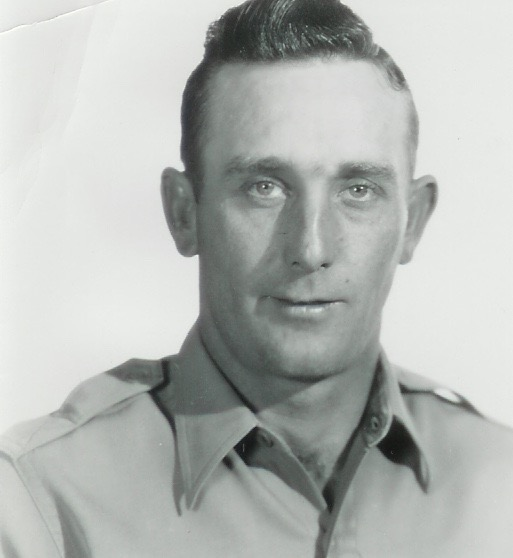 Obituary of Raymond Smith
Raymond Lloyd Smith ("R.L."), 96, passed away Monday, November 27, 2017 surrounded by his family.
Service: 11 a.m. Friday, December 1, Arborlawn United Methodist Church, 5001 Briarhaven Rd, Fort Worth, Texas.
Visitation: 6 - 8 p.m. Thursday, November 30, Martin Thompson & Son Funeral Home, 6009 Wedgwood Dr., Fort Worth, Texas.
Interment: Laurel Land Cemetery, Fort Worth, Texas.
Memorials: In lieu of flowers, donations may be made to the Fort Worth Scottish Rite Foundation, P.O. Box 1320, Fort Worth, Texas 76101.
R.L. Smith was born on April 4, 1921 in Saint Jo, Texas to Neil and Katie Mae Smith. He graduated from Saint Jo High School where he played varsity football. He enlisted in the United States Air Force in March 1941 and served during World War II in the South Pacific, Saipan, and Guam.  He received an honorable discharge on Thanksgiving Day in 1945.  After returning home, he went to work in the oil fields. In 1947, R.L. went to work for Southwestern Bell Telephone Company as a lineman and later worked his way up to foreman. He married his wife, Mae, in 1955. They would have celebrated their 63rd wedding anniversary in April 2018. In 1983, R.L. retired from Southwestern Bell after 36 years of service.
R.L. has been a lifelong sports fan. He loved watching his kids play sports and enjoyed watching the Texas Longhorns, Dallas Cowboys, and Texas Rangers play on television. He also had a passion for taking his family camping, especially spending summer vacations in Colorado and at the lake. R.L. was a member of the Masonic Lodge Tabernacle 1195, Scottish Rite, and Moslah Temple Shrine. He was also an active member of Arborlawn United Methodist Church.
R.L. was preceded in death by his parents, two sisters, and two brothers. He is survived by his wife of 62 years, Mae Smith; children, Jeff, Stacy, and Kevin Smith; two daughters-in-law, Martha and Victoria; grandchildren, Emily, Samantha, Brooklyn, Madelyn, and Gracelyn Smith; and one niece and nephew.