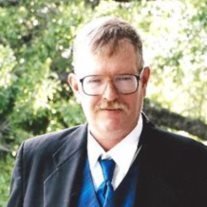 Obituary of John Carey Smith
John Carey Smith, Sr., passed away on Wednesday, January 29, 2014.
Service: 6pm Tuesday, Colleyville Assembly of God, 4309 Colleyville.
Visitation: 6 pm - 8 pm Monday, Colleyville Assembly of God.
Memorials: In lieu of flowers, donations may be made to the Colleyville Assembly of God.
John was born on October 21, 1958 in El Paso, Texas to Granger and Elizabeth Smith. He loved trains and was a member of Rail Spot. Although John never served in the military, he was a military aficionado, if you had any question about the military from WWII to Vietnam, he could answer you. John was a loving and devoted father, grandfather, brother and friend. He will be greatly missed by all who knew him.
Survivors: Daughters, Mary Wilson and husband Chad, and Crystal Brown and husband B.J.; son, John C. Smith, JR. and wife Maggie; grandchildren, Carlos Smith, Isabell McNeer, Samantha Wilson, John Michael Smith, Jameson Carey Smith, Jackson Wayne Smith, Alexander Brown and Benjamin Brown; and brothers, Blaine H. Smith and Granger W. Smith.
To send flowers to the family of John Smith, please visit Tribute Store