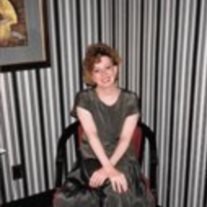 Obituary of Beverly Dianne Byers
Beverly Dianne Byers
FORT WORTH -- Beverly Dianne Byers, 56, passed away on Saturday, February 15, 2014.
A memorial service is pending.
Beverly was born on February 13, 1958 in Fort Worth to Vernon and Oneita Driggers. She worked previously for Dow Jones for many years. Beverly enjoyed being outdoors and reading.
Beverly was preceded in death by her parents, Vernon and Oneita Driggers, her husband Ken Byers; and her brother, Donald Driggers .
Survivors: Step-Children, Pamela Byers and Jessica Sorsby; sister, Sherry Driggers; and a host of extended family and friends.
Martin Thompson & Son Funeral Home
Fort Worth, 817-292-2250
To send flowers to the family of Beverly Byers, please visit Tribute Store