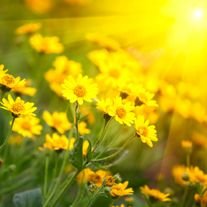 Obituary of Frances Joyce Krayer
Frances Joyce Krayer, 85, passed away on Sunday February 16, 2014.
Service: 11 am Friday, Martin Thompson & Son Funeral Home, 6009 Wedgwood Dr., Ft. Worth. Visitation: 6 pm - 8 pm Thursday at the funeral home.
Interment: Laurel Land Memorial Park, Ft. Worth.
Frances was born on February 15, 1929 in Itasca to Sam and Maggie Brown. She was an avid reader and enjoyed sewing, crocheting, games and playing Chicken Foot. Frances was an active member of the Rebecca's, Daughters of America and the Ladies Auxiliary of the VFW.
Frances was preceded in death by her husband Kenneth Krayer.
Survivors: Son, Keith Krayer and wife Teresa; daughter Suzanne Helton Brock; grandchildren, Kristen Carrigan, Brandon Krayer, Jennifer Bliss and Robert Brock; great-grandchildren, Maggie Bliss, Sophie Krayer, Spencer Krayer, Ethan Carrigan and Madeline Carrigan; and a host of extended family and friends.
Martin Thompson & Son Funeral Home
Fort Worth, 817-292-2250
Visitation
FEB 20. 06:00 PM - 08:00 PM Martin Thompson & Son Funeral Home 6009 Wedgwood Drive Fort Worth, TX, US, 76133 martin@martinthompsonfs.com http://martinthompsonfuneralservice.com
Interment
FEB 21 Laurel Land Memorial Park 7100 Crowley Rd Fort Worth, TX, US, 76134
Service
FEB 21. 11:00 AM Martin Thompson & Son Funeral Home 6009 Wedgwood Drive Fort Worth, TX, US, 76133 martin@martinthompsonfs.com http://martinthompsonfuneralservice.com
Interment
Laurel Land Memorial Park 7100 Crowley Rd Fort Worth, TX, 76134