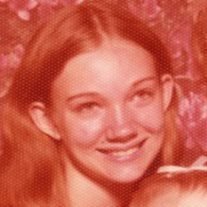 Obituary of Merri Charlyn Matteo
Merri Charlyn Matteo, 54, passed away on Monday, April 28, 2014.
Merri was born on March 25, 1960 in Fort Worth, to George and Barbara McKeown. She had quite a personality. Merri attended Paschal High School. She loved fishing, gardening and her Tropical fish. Merri loved to shop, and she and her grandmother would set their shopping list for groceries to try new and diferent dishes. She dearly loved her grandmother. Merri attended Travis Avenue Baptist Church.
Survivors: Merri is survived by her daughter, Rita Freichel and her mother, Barbara.
To send flowers to the family of Merri Matteo, please visit Tribute Store