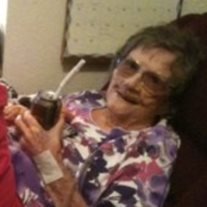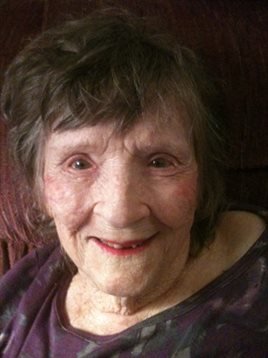 Obituary of Willie Lee Johnson
Willie Lee Johnson, 96, passed away on Friday, May 16, 2014.
Service: 3 pm Saturday, May 17, 2014, Grapevine Cemetery, Grapevine.
Willie was born on October 17, 1917 in Deep Lake, Texas to Will and Maude Bradley. She was a loving and devoted mother, grandmother, great-grandmother, great-great-grandmother and friend. Willie enjoyed games, domino's, crafts and especially her dogs. She will be greatly missed by all who knew her.
Willie was preceded in death by her husband, Heber Johnson, and her daughter, June Magdeline Baisden, and grandson, Brac Dale Johnson.
Survivors: Sons, S. Ray Johnson and his wife, Carol, Billy Don Johnson and his wife Gayle; grandchildren, Trilby Lavender, Dempsey Dearing, Greg Johnson, Kellye Johnson, Laura Smith and Inga Davis; ten great-grandchildren and two great-great-grandchildren.
Graveside Service
MAY 17. 03:00 PM Grapevine Cemetery North Dooley Grapevine, TX, US, 76051
Interment
Grapevine Cemetery North Dooley Grapevine, TX, 76051