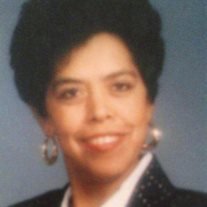 Obituary of Carrie Conner
Carrie "Cory" Conner, 67, passed away on Saturday, July 19, 2014.
Gathering of Friends: 6 pm - 8 pm Wednesday, Martin Thompson & Son Funeral Home, 6009 Wedgwood Dr.
Cory was born on January 9, 1947 in San Marcus to Augustine and Elvita Cordero. She enjoyed antiquing, fishing, deep sea fishing, traveling, Tejano dancing, gardening, reading, old country music, and especially spending time with her family and grandkids.
Survivors: Husband, Joe Dykyj; son, Ruben Loya; daughter, Lisa Heredia, several step-children, brothers, Eddie Cordero, Robert Cordero, David Cordero, and Joe Cordero; sisters, Gracie Chandler and Betty Miles; grandchildren, Gabriella, Sabrina, Antonio and Jessica; and a host of extended family and friends.
Martin Thompson & Son Funeral Home
Fort Worth, 817-292-2250
To send flowers to the family of Carrie Conner, please visit Tribute Store