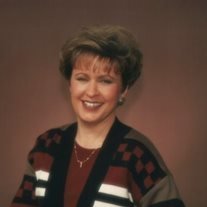 Obituary of Michelle Isbell
Michelle Isbell, 56, passed away on Thursday, August 28, 2014.
Memorial Service: 10 am Tuesday, Cross Timbers Winery, 805 N Main St, Grapevine.
Michelle was born on December 5, 1957 in Lindsay, Texas. She was a loving and devoted wife, mother, grandmother and friend. Michelle was the Pro Shop Coordinator for the Grapevine Golf Course. She was active in the Grapevine Elks Lodge, and helped with both of the Grapevine Ambuc Clubs charity functions. She enjoyed crafts and playing golf. Michelle will be greatly missed by all who knew her.
Michelle was preceded in death by her brother, James Thorne.
Survivors: Husband, Don Isbell; sons, Nathan Isbell and wife Astin, Darren Isbell and Donnie Isbell and wife Shelley; daughter, Shonna Whitmore and husband Tim; grandchildren, Shelby Whitmore, Tiana Whitmore, Trae Isbell, Aubrey Isbell and Alexis Isbell; mother, Olene Thorne; brother, Andy Thorne; and a host of extended family.
Martin Thompson & Son Funeral Home
6009 Wedgwood Drive
Fort Worth, TX 76133
817-292-2250
To send flowers to the family of Michelle Isbell, please visit Tribute Store