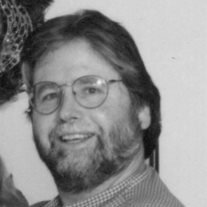 Obituary of Gregory Joseph Lacon
Gregory Joseph Lacon, 58, passed away on Sunday, September 14, 2014.
A memorial service will be held Tuesday, November 25, 2014 at 11:00 at Arborlawn United Methodist Church.
Gregory was born on October 1, 1955, in Dayton, Ohio, to Anthony and Barbara Lacon. He graduated from Carroll High School and in 1978 from Wright State University with a BA in Political Science. Greg and his wife, Carol, met in Santa Fe, New Mexico, and married on March 20, 1993. Always interested in history and current events of the world, Greg also enjoyed the outdoors, hiking and camping. Until retirement he worked in the oil and gas industry, researched for a real estate title company, and performed insurance investigations. He loved rock and roll music, art, and animals, especially his pets.
Memorials: In lieu of flowers, memorials may be given to the Home at Last Animal Haven in Godley, Texas, or the Brain Injury Association of America Texas Division or charity of choice.
Survivors: Wife, Carol Cook Lacon; daughter, Victoria Lucille Lacon. In the Dayton area, family includes Parents, brothers, Anthony Lacon and wife, Donna; Jeffrey Lacon and wife, Venetia; sister, Teresa Lacon; and Uncle Bill and Linda Myers; and numerous other extended family members. Other family members in Fort Worth area include Nancy Cook, Sharon and Greg Hubbard of Aledo, Walter G. Cook, III, and nieces and nephew.
Special thanks to the caregivers, Dr. Thomas Trese, and Dr. John Obbink, who supported Greg with their love and care.
Martin Thompson & Son Funeral Home
Fort Worth, 817-292-2250
To send flowers to the family of Gregory Lacon, please visit Tribute Store