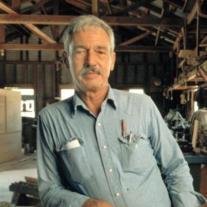 Obituary of Jess Michael Daniel
Jess Michael Daniel Sr., 77, passed away peacefully at home early Monday, October 27, 2014 after a courageous and hard fought battle with cancer.
Memorial Service: 4:00 pm Thursday, November 13 at The Founders Building at 701 South Main Street in Grapevine, Texas.
Memorials: In lieu of flowers, donations may be made to Grapevine Heritage Foundation Nash Farm at 636 S. Main St. Grapevine, TX 76051.
Jess was born to JB and Margie Daniel on September 12, 1937 in Fort Worth, Texas. He was a loving husband, father, mentor, teacher, Patriot, Submariner, Mason, Eagle Scout, philanthropist and community volunteer.
In 1948 at age eleven, Jess joined the Boy Scouts and received many merit badges, ultimately becoming an Eagle Scout. He was a swim instructor and then swim director at the Worth Ranch Summer Scout Camp. In that same year, the Texas Charter Oak Tree was hit by lightening and it blew off some large branches. Charles Yates acquired some of these branches and brought them to J.B. Daniel to be made into gavels to give to Masonic Lodges around Texas. J.B. gave the task to his 11 year old son Jess, who then proceeded to make the gavels for most of the Lodges in Texas. Some thirty years later when Jess became a Master Mason at the Grapevine Lodge, he was given one of the gavels he had made.
Jess graduated from his beloved Grapevine High School in 1955 and went that fall and the next spring to the University of Texas at Austin.
In 1957, with the Korean War fresh on his mind, Jess enlisted in the Navy, serving his country for twenty years, retiring as a Lieutenant (JG). He worked and studied hard and made Chief Petty Officer in less than eight years, then Warrant Officer and Ensign followed quickly.
In 1959, Jess went through nuclear power training and during his duty, he refueled three reactors and became certified as a reactor operator.
Jess was on Caribbean patrol when the Cuban Missile Crisis broke out. He and his crew stayed on submerged patrol, circling Cuba for 89 days, a record for single-crew submerged patrols that still stands today. Later that year, they took the sub through the Panama Canal and fired a test nuclear missile at Johnson Island, some fourteen hundred miles away. This is the only polaris nuclear missile to ever be fired from a submarine.
Following his retirement from the Navy in 1978, Jess moved back to Grapevine and leased the Cabinet Shop and Iron Works from his father.
Jess also rekindled his love of art. He enrolled in the University of North Texas in the art program in 1985 and received his Bachelor's Degree in Fine Arts in sculpture and industrial design and his Master's Degree in sculpture and drawing in 1989. For twelve years Jess taught art and sculpture and foundry work at Brookhaven College and Tarrant County Community College. Jess was instrumental in the construction of bronze foundries at both facilities. He has sculptures on display at Samuell-Grand Park in Dallas, Timarron in Southlake, IBM in Westlake, Basil Haymann in Dallas and in many individual homes around the country.
In 1989 Jess was appointed by the city council as a Charter Board member of the Grapevine Heritage Foundation. Thus began a long service of hard work and philanthropy in the service of his community. He played a major role in getting the old families of Grapevine to understand the importance of historic preservation and for the necessity of historic preservation ordinances and overlays.
He was a major player in putting the Cotton Belt Railroad Historic District back together and was one of four personal signers on the note that made an emergency purchase of the old Cameron Lumber Yard on Main Street, until appropriate funding could be approved through the city council. Not long after the Palace Theatre had been purchased, part of the roof caved in on a Friday night. A big Christmas show was scheduled for the Grapevine Opry that Saturday night and Jess, with the help of Jean Bartley, Don Bigbie and Paul McCallum braced the roof trusses with steel beams scrounged from around town. He had no lifting equipment, so Jess calculated with the use of long poles how the three men could leverage the steel beams into place, while Jess welded the brackets to the trustees. The Opry entertainers rehearsed on the stage below while repairs went forward, and Jess's repair work held until a new roof was put on two years later.
In 1998, Jess and his wife Judy began the rehabilitation and adaptive reuse of the Daniel Cabinet Shop and Iron Works. They have helped the city of Grapevine realize its dreams, for saving buildings that were an important part of the past, and reusing them in a way that contributes to today's fabric and economic well being of the community.
Jess and Judy have been recognized by the State Historical Commission and the Department of Interior National Register for their vision and adaptive reuse of this important industrial facility at the corner of Main and Dallas Road.
Jess and Judy traveled extensively visiting Navy Bases around the world where he had been stationed and visited former crew mates. He was a past Commander and lifetime member of the VFW Post 10454 Grapevine.
Jess also received numerous awards and recognitions for his tireless volunteer work for his beloved Grapevine.
Proceeded in death by parents J.B and Margie Daniel, daughters DeDe Daniel and Kathie Self.
Survivors: Wife of 35 years Judy M. Daniel, Children Theresa Torricellas and Sherri Simmons of California Clayton Bragg, Kim Morris, Michael Daniel all of Texas , 8 grandchildren, 3 great grandchildren and many friends.
Martin Thompson & Son Funeral Home
Fort Worth, 817-292-2250
To send flowers to the family of Jess Daniel, please visit Tribute Store