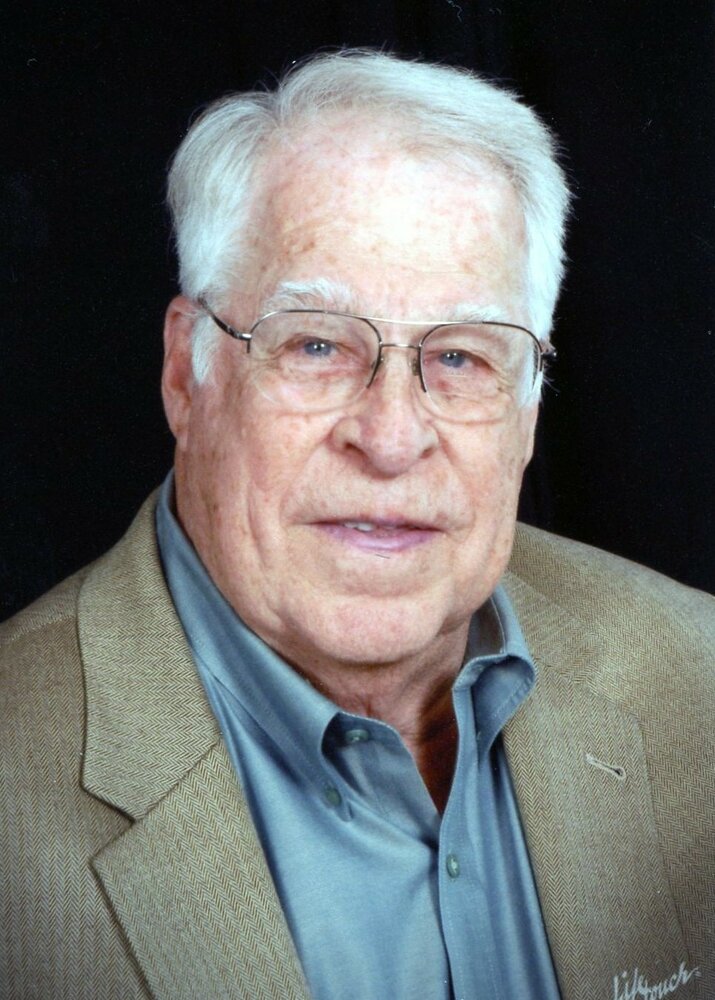 Obituary of William Paul Jobes
Please share a memory of William to include in a keepsake book for family and friends.
William Paul "Bill" Jobes passed away peacefully after a brief illness on December 23, 2022 in Fort Worth, TX.
Bill was born in Kerrville TX, on July 31, 1932, the son of Alice Lee Domingues and Roquey George Jobes.
During the early years Bill lived in the country on Roy Street with his parents and siblings. He and his brothers Toby and John would spend a little time hoeing sunflowers in the field. There was always a look out to see when their daddy came home from work while the others would hide in the shade of the weeds. Upon spotting Daddy they would work like crazy cutting weeds. When the older children started school Bill made himself a friend by painting a face on a broom. In 1940 he moved to Myrta Street with his mother and four siblings. At one time his father gave him a horse "Silver" and much time was spent riding the hills next to the home. Often, little sister Mary Lee beat him to the horse but Bill had to do all the clean-up. High school was a great time in his life with many friends spending time playing poker or dancing in Bandera or just cruising around the town.
On July 13, 1954 Bill married his sweetheart, Mary Lou Saxon, at Our Lady of Grace Catholic Church in San Antonio. The young newlyweds lived in El Paso while Bill was in the army at Fort Bliss, TX.
He received his Civil Engineering degree from the University of Texas at Austin and was employed by Fort Worth Corps of Engineers in 1957 as a Structural Engineer. He designed many military and flood control projects. He retired from the Corps as Chief of the Technical Engineering Branch of the Southwestern Division in Dallas. He later held positions with various Engineering Firms as a Consulting Senior Civil Engineer designing and constructing projects for the Dallas Area Rapid Transit Authority.
Bill was preceded in death by his wife, Mary Lou; parents; brother, John Jobes; and sister, Elizabeth Schofield.
Survivors: Children, Thomas (Carole), Nancy (Skip), Ellen, Mary (Randy), Mike (Toni); sister, Mary Lee; brother, Toby; and grandchildren, Christina and Kevin Wils, and Alison and Brian Jobes.
Mass of Christian Burial will be held at 11:00 a.m. Saturday, January 21, 2023, at St. Andrew Catholic Church, 3312 Dryden Rd, Fort Worth, TX 76109.
Interment: 11:00 a.m. Monday, January 23, 2023, at the Dallas-Fort Worth National Cemetery, 2000 Mountain Creek Pkwy, Dallas, TX 75211.
In lieu of flowers, the family is grateful for memorial donations to be made in Bill's name to St. Andrew's Catholic Church or the Tarrant County Area Food Bank.
Share Your Memory of
William

6009 Wedgwood Drive
Fort Worth, Texas 76133
Phone: (817) 292-2250