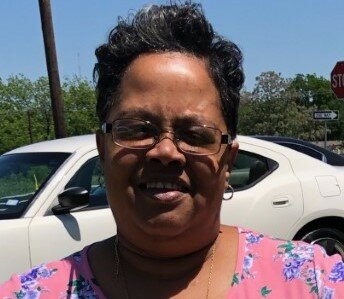 Obituary of Tamishia R. Small Price
Please share a memory of Tamishia to include in a keepsake book for family and friends.
Tamishia Rochelle Small-Price departed this earthly life August 28, 2021. Funeral: 1 p.m., Saturday, September 4, 2021, at Samaria Baptist Church, 4000 E. Berry St., Fort Worth, TX 76105. Visitation: 6 p.m. to 8 p.m. at Martin Thompson & Son Funeral Home, 6009 Wedgwood Dr., Fort Worth, TX 76133, (817) 292-2250 She was born on November 29, 1969, in Waxahachie, Texas to Kimberly Small. Tamishia graduated from O.D. Wyatt High School. She was employed as a manager at the Save A Lot Health Care Workers, and served as Armour Bearer and Assistant Finance Director at Samuel Prince Ministries. She was a dedicated Dallas Cowboys Fan, she loved shopping, and could always be found helping others. She also stepped in as an impromptu grandmother, spoiling her great nieces and nephews. Survivors: She leaves to cherish her loving and precious memories, her father, James Polty; daughters, Kimberly A. Small, and Kesha Small; brothers, Yedrick X. Small, and Reggie D. Small; nieces, Tiffany Small, Brittny Height, and Breanna Johnson; nephews, Samuel Gras, and Derek Johnson, Jr.; and a host of great nieces, nephews, cousins, aunts, and uncles.