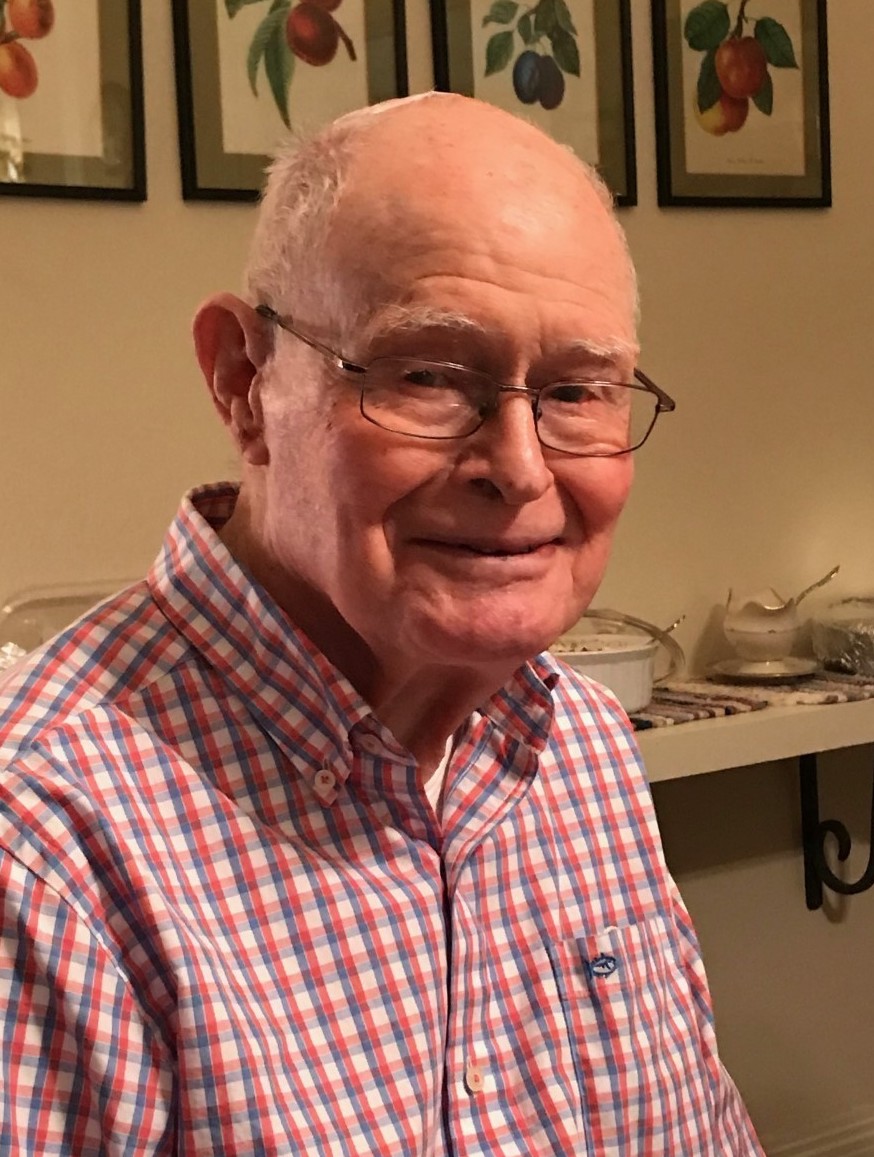 Obituary of Willard Clifford Cole
Willard Clifford Cole, 95, passed peacefully from this earth on December 18, 2020 at his home in Fort Worth. A private funeral service is planned for December 28 at 1:00 PM. This service will be streamed live at www.facebook.com/thompsonfuneralhome. An invitation is extended to all at Mt. Olivet Cemetery at 2:30, 2301 N. Sylvania Ave, Fort Worth, TX 76111. Memorials: As an expression of sympathy memorial donations may be made to the Mercy Clinic. You can mail your check or money order to: Mercy Clinic, PO Box 11557, Fort Worth, Texas 76110 or online at https://donorbox.orgfmercy-c1inic-donate. Willard, son of Ruth and Clifford Cole, was born September 29, 1925 in the home where he was raised in Buena Vista, Carroll County, TN. He was the fourth born with three older sisters who doted on him. As a teen he had a little workshop and worked for some of the local farmers during harvest. He enjoyed watching craftsmen in their trades, such blacksmiths, machinists and carpenters. An avid basketball player, Willard played on the Buena Vista Tennessee 1938-39 Basketball Team, who were undefeated, Carroll County Champions. He graduated Hollowrock/Bruceton Central High School Class of 1943. Willard served in E.T.O., European Theater of Operations, WW II as sergeant with the 125th Evacuation Hospital from April 1944 to June 1946. While in the service, he played guitar in a combo named Hut-2-5, documenting the towns where they played on the back of his guitar. He really enjoyed his little band and later wrote to one of his army band buddies, "Seems like I should be hearing String of Pearls¸ There I Said it Again, or maybe Yumpin' with Johan". He enjoyed music his entire life, with the ability to recall lyrics to most songs. At night before he went to sleep, he would lie back in his recliner and play hymns on his harmonica or sing them. On September 7, 1947, he married his sweetheart, Aline Cary in Buena Vista, TN. in Mt. Nebo Baptist Church. They moved to Martin, TN and he attended University of Tennessee Junior College and then they moved to Knoxville where he received his B.S. degree from the University of Tennessee in Mechanical Engineering in March of 1951. Upon graduation, he worked for Union Carbide in Oak Ridge Tennessee. Then Willard and Aline moved to Paducah, Kentucky where he worked for Atomic Energy Commission for about four years. During their time in Paducah, their first daughter, Pamela Ruth, was born. Willard felt led by the Lord to move to Fort Worth, Texas in 1955 to attend Southwestern Baptist Theological Seminary. Both Willard and Aline graduated from the Seminary with degrees in Theology and Education, respectively. That same year, 1955, they joined Travis Avenue Baptist Church and together they were directors of the Senior 15-year old Sunday School Department at Travis Avenue. Their second daughter, Susan was born in Fort Worth 1957. Willard worked for General Dynamics Aircraft for a couple of years before getting caught in a lay-off. From there, he went with the Texas Highway Department designing bridges and retired in 1991 as District Bridge Engineer for the Fort Worth District which covered nine counties. His career at the Highway Department spanned 33 years. Willard enjoyed woodworking and was an exceptional carpenter. But in actuality, he could fix or repair anything. He could see the problem and knew how to solve it…from plumbing to auto repair to electronics to designing and completely building a large workshop (all but the rafters and the roof). Photography was a hobby and he would set up a dark room in the kitchen at night to develop film. Many years he would take Christmas photos of Pam and Susan and print cards to send. Willard continued enjoying cameras and recently endeavored to sell some of them on eBay. Aline loved antiques and together they would refinish antique furniture. They would travel to Canton, Texas and other markets with a travel trailer where they set up and sold antiques and collectibles. Willard's interest in antiques revolved mostly around photographic equipment and old tools. Willard cared deeply for his family which included not only his immediate family, but also his relatives by lineage, being available with understanding and care whenever they needed support. This attitude of love and care also extended out to friends and strangers. After Aline became ill with throat cancer and she started to deteriorate, Willard was her constant caretaker in their home. He was never a complainer and lovingly ministered to her medical needs until her passing, June 19th, 2020. Although his heart was broken after the loss of his love, he continued to be of good spirits and bring joy to others. Willard stayed as active as possible while being confined to his home due to the pandemic. He took care of his own needs by preparing meals, laundry and financial business. A lot of the time was spent listening to music he had taped several years ago from the radio station KAAM "Hit Parade", removing all the commercials. He listened to Travis Avenue Baptist Church services on YouTube and after the "lock down", he faithfully attended Sunday school classes via Zoom from the Crossroads Department at Travis. He enjoyed connecting and visiting others on Facebook and would make calls to folks and family, checking on their wellbeing. Only a couple of weeks ago, he mailed a several dozen Christmas cards to friends. As well as his love of basketball, he was also a tried and true Texas Ranger fan and attended all of this past season's Ranger home games as a DoppleRanger. He was particularly pleased to have his driver's license renewed after his last birthday of 95 years. In fact, on his last day here on earth, he drove himself to the bank and to Walgreen's, where he purchased two boxes of chocolate covered cherries to give to Pam and Susan on Christmas day, a tradition that was at least 60 years old. Another tradition Willard started early in his marriage was to bake a heart shaped cake for Valentine's day. He was a true sentimentalist with a heart of gold. More than his exceptional abilities and sharp mind, Willard's personality was one that was easy going and always considerate of others with a quiet demeanor. His patience was beyond measure and his absolute faith in God remained unshaken. There was no question that Willard did not have a personal relationship with his Father, because it was evident in everything he did. He was never boastful or proud or pretentious. After making his necessary errands on December 18th, he arrived home about 4:30 P.M. He hid the chocolate covered cherries next to his stereo player and then took a seat in the kitchen. He must have been tired because he nodded his head to take a little nap. He fell asleep and was awakened by angels ushering his soul to Heaven and immediately entering into God's presence as a good and faithful servant. Willard leaves behind daughter Pamela Cole (Patrick Gallagher) son Clayton Cole; daughter, Susan Pels (David) children, Caroline, Hayden and Harrison; sister, Ada Ruth Kelly, nephews and nieces.
Service
1:00 am
Monday, December 28, 2020
Martin Thompson & Son Funeral Home
6009 Wedgwood Dr.
Fort Worth , Texas, United States
817-292-2250
Share Your Memory of
Willard
6009 Wedgwood Drive
Fort Worth, Texas 76133
Phone: (817) 292-2250