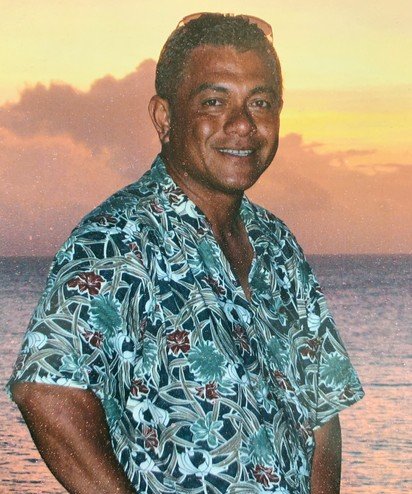 Obituary of Lui Saafi Sr.
Lui Saafi, 57, passed away on Wednesday, May 20, 2020. Gathering of Family and Friends: 11 a.m. – 5 p.m. Saturday, May 22, 2020 at Martin Thompson & Son Funeral Home, 6009 Wedgwood Dr., Fort Worth, TX 76133. Lui Saafi was born on August 4, 1962 on the island of Tonga. His family migrated to the United States in 1975 where he attended Santa Anna High School in Southern California and later graduated in 1980. He worked alongside his father in construction helping to support his family and began his eventual lifelong career. He met his wife and best friend Rosalina Saafi in 1983. Lui was a loving father, husband, grandfather, brother, uncle, cousin etc. Lui was very giving of himself, and he lived to serve others. He was a simple man and always the life of the party. Lui had the ability to light up a room with his smile and had an infectious laugh that you could here from across the room. He could make a complete stranger feel like his best friend after just one conversation. While his time on earth was short, the impact he made will affect generations to come. Survivors: Wife, Line Saafi; children, Lui Saafi, Jr. and his wife Addie and Sela Davis and Rulon; grandchildren, Julius, Moses, Marley, Lola, Keio and Moana Saafi, and Rowen, Sophia, Elijah and Aviyah Davis; father, Mosese Schaaf; brothers and sisters, Uheina Mateaki, Steven Saafi, Lavelua Adrian, Kalo Franklin, and Linda Folaumoetui and a host of other family members.
Gathering of Family & Friends
11:00 am - 5:00 pm
Saturday, May 23, 2020
Martin Thompson & Son Funeral Home
6009 Wedgwood Dr.
Fort Worth , Texas, United States
817-292-2250