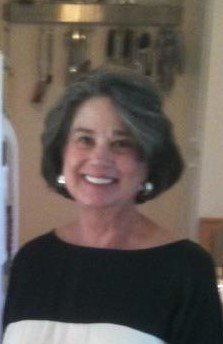 Obituary of Katherine Elizabeth Hines
Katherine "Kathy" Hines, 80, passed away on Monday, November 25, 2019.
Graveside: A graveside service will take place at Dallas Ft Worth National Cemetery.
Kathy was born on June 11, 1939 in Suphur, OK to Lowell and Marjorie Hudson. She loved to read and cook. Kathy was a loving wife, mother, grandmother and friend. She will be greatly missed by all who knew her.
Kathy was preceded in death by her parents, and her son, Robert Wise.
Survivors: Husband, Tom Hines; children, Elizabeth Wise and life partner, Thomas Bradbury, Norway, Maine, Jonathan Wise, San Ramon, California, and Johanna Wise, Dallas, Texas; grandchildren, Andrew and Daniel Bryane; brother, Dr. Doug Hudson and wife Shirley, Austin, Texas; a host of extended family and friends.