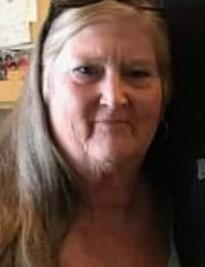 Obituary of Lynn Ann Bennett
Lynn Ann Green Bennett 66, of Joshua, Texas was granted her angel wings on November 19, 2019.
Lynn was born on May 30, 1956 in England where her father was stationed in the Air Force. Her father retired from the Air Force in 1965 and moved his family to Texas where they settled in Forest Hill. Lynn was a member of First Baptist Church of Forest Hill where she spent many happy times in her youth.
She graduated from O.D. Wyatt High School in Fort Worth in 1974. She was a long-time resident of Crowley where she was involved in activities to support her children – PTA, softball where she umpired for several years and drove a school bus for Crowley ISD.
Lynn was a retired medical assistant and worked both in Crowley and Fort Worth. Lynn had a servants heart, She was loving and generous. She loved crafting, spending time with family and friends and the dogs and cats who came into her life..
Preceded in death by her parents Jack and Margaret Green of Forest Hill.
Remembered in love by her daughter, Sarah Bennett and wife Heather of Arlington, Texas; her son, Phillip Bennett of Lamesa, Texas; sister, Marti Trivett and husband Mike of Watauga, Texas; brother, Greg Green and wife Debbie of Locust Grove, Ok; grandchildren, Zavier Bennett, Zach and Avi of Haltom City and Marissa Bennett of Fort Worth. Loved and devoted companion for many years, her dog, Georgie. Also, many nieces, nephews and cousins, all of whom she loved and touched deeply
Lynn treasured her children, Sarah and Phillip and they were the loves of her life. She especially loved the role of Granny. She made friends wherever she went.