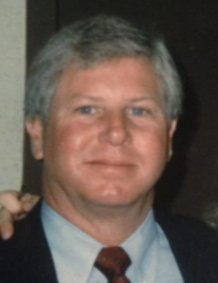 Obituary of Frank Anderson Wolfe, Jr.
Frank Anderson Wolfe Jr., a devoted father, grandfather, cowboy, horse breeder and businessman, broke the barrier Saturday and left this Earth just two weeks shy of his 77th birthday. He died Saturday, Nov. 16, at the ranch he loved and called home for the last 17 years.
"Big Frank," as his grandchildren affectionately called him, was born in Fort Worth on November 30, 1942, the older son of Lexie and Frank A. Wolfe Sr.
He grew up in West Fort Worth, attended Monning Middle School, Arlington Heights High School and Texas Christian University, where he pledged to the Sigma Alpha Epsilon fraternity. Frank Jr graduated TCU in only three years as he raced to rejoin the family business, ABC Utility Construction Co., and work alongside Frank Sr. and brother Richard, and start his own family.
He and wife, Melinda Ferguson, had three children, Frank III (Trey), John, and Melinda "Cissy." He coached his sons' football teams and exposed his kids to a range of sports and supported all their school and extra-curricular events. He enjoyed taking the family out boating, hunting, fishing, camping, and horse shows around the region.
He was a cowboy to his core. Horses were a lifelong joy and passion. He preferred working cattle to attending a black-tie event any day. He bred and raised fine cutting and halter quarter horses, including his cherished studs Nero's Bracket, Nero's Roan and Doc Fair. He shared this passion with son Trey, a calf roper and Grandson Bradley, a team roper.
Youngest son, John Clay said, "I went to work with him at ABC every chance I had. We had cars, construction equipment, and business in commom. You have to work your plan and plan your work, was a line he used, and he was correct."
Frank's creative mind was always spinning and he was always angling to figure out ways to make things – and other people -- work better, faster and save time. One early example: the "Wolfe~Mobile." It began as an idea for a toy, a way to keep things fun around ABC's shop. Frank and his uncle Howard stuffed large truck diesel engines into one-ton trucks that made the Wolfe-Mobile unique in name and the amount of noise generated by its 18 gears and two shifters. It was an idea before its time, since it took the automakers a decade later to put the first a strong diesel in light duty trucks.
He founded and sold a company called "Sticky Paws," a two-sided tape material that kept cats from sharpening their claws on furniture; and had a patent on the electric trailer lifts he called "Wolfeman~Jack", and came up with novel ways of digging tunnels and burying municipal underground utilities.
Frank's most endearing, and sometimes maddening, trait was his gift for gab. He loved people and he loved to talk to people. He was one of the first to get a cell phone, despite the fact that all the equipment took up the entire trunk of his late 70s Oldsmobile. His cell phone was his lifeline to friends and family near and far. And everyone who knew Frank, knew that he could be counted on for a good joke, a tall tale and some good-natured needling.
He cherished his children and adored his grandchildren and loved sharing time with his family, especially at Station Branch Ranch. He was a good friend with a big heart who will be sorely missed by many.
Frank was preceded in death by his parents, Frank and Lexie; brother, Richard Wolfe of Fort Worth; daughter, Malinda "Cissy" Wolfe.
Survivors include: Frank Wolfe III (Trey) and his wife, Kimberley, of Tulsa, OK; and their children, Bradley, Charlsey and Aubrey, and John Clay Wolfe and his wife, Jeanette, of Fort Worth; and their children, Tabitha, Maddox, Nolan and Kaven; and sister, Linda Wolfe Tomlinson, of Granbury.
A memorial service is set for 1:30 p.m., Sunday, Nov. 24, at the Marty Leonard Community Chapel, 3131 Sanguinet St., Fort Worth, and a nearby reception afterwards.
Flowers or other information please contact ronnie@gmtvmedia.com
Memorial Service
1:30 pm
Sunday, November 24, 2019
Marty Leonard Chapel
3131 Sanguinet St
Fort Worth, Texas, United States