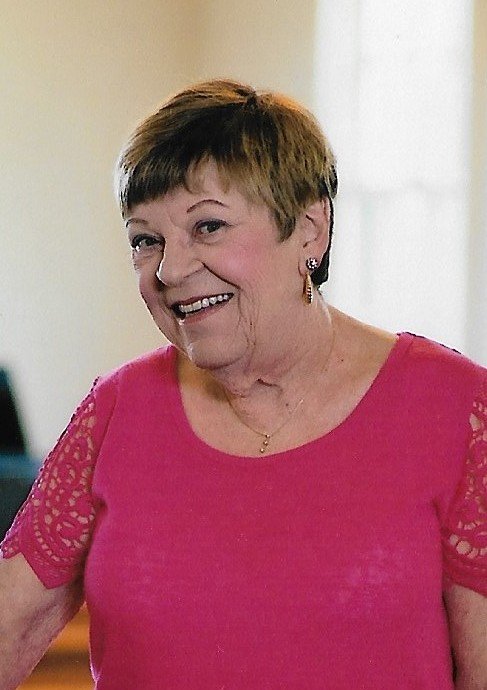 Obituary of Sherry Ann Richardson Dwinell
Sherry Ann Tremaine Richardson Dwinell,76, of Watauga, TX, passed away on November 4, 2019 in Fort Worth, TX.
The Burial Service, Memorial Service and a reception will be held on Saturday, November 9, 2019.
Burial Service for family only will be held at 3:30 p.m. at the Bluebonnet Hills Memorial Park cemetery located at 5725 Colleyville Blvd., Colleyville, TX.
A Memorial Service and Reception in honor of her memory will follow at 4:30 p.m. to be held at Feragne Villas, located at 755 Mid-Cities Blvd., Hurst, TX. The Memorial Service will be officiated by Father Harry Hines of St. Michaels Catholic Church, Bedford, TX. All funeral arrangements are made by Martin Thompson and Son Funeral Service.
Sherry Ann Tremaine was born in Lawton, OK to Arthur Melvin Tremaine and Dorothy Josephine Hollenbach on August 1, 1943. She graduated from Lawton High School in 1961. Sherry married John Lewis Richardson, Jr. on March 31, 1963 and began a wonderful life together for 45 years until his death in 2008. In 2010, Sherry married Harry Milton Dwinell, Jr. until his death on May 31, 2017.
She began working in the Banking industry in 1963 and continued her banking career until she retired from Compass Bank in 1998. Those that worked with her would say "Sherry can pound on a 10 key like no one's business". She was a wonderful cook and she would say "the way to a man's heart is through his stomach". Her love language was to host the holiday dinners for her family where she would prepare a wonderful meal. She loved decorating her home and caring for her two schnauzer dogs, Finny (Finnegan) and Benny.
Sherry Richardson Dwinell is survived by her three daughters: Sheri Denise (Richardson) Nordling and husband Ronny, Tammy Lynn Richardson and husband Mike Hicks and, Sheila Ranee Richardson. Grandchildren: Danea'and Patrick Thuemmel, Drew Perry and Meagan McCann, Ashlie Richardson, Derek and Natasha Hicks, and Blake Richardson. Great Grandchildren: Hailey, Erik, Trevor, and Rilynn Thuemmel; Ryder Perry; and Ariana Lopez. Sisters: Joan & Don Brown, Dorine & Bill Bratcher. Brothers: Donald & Pam Tremaine, Howard Lester & Sue Tremaine. Along with numerous cousins, nieces and nephews that loved her.
Sherry is predeceased by her husband's: John Lewis Richardson, Jr. and Harry Milton Dwinell, Jr. Parents: Arthur and Dorothy Tremaine. Siblings: William Arthur Tremaine, George Alvin Tremaine, and Marilyn Louise Willis.
Memorial Donations can be made to Community Hospice of Texas: https://secure.acceptiva.com/?cst=079f86
Graveside
3:30 pm
Saturday, November 9, 2019
Bluebonnet Hills Memorial Park
5725 Colleyville Blvd.
Colleyville, Texas, United States
Memorial
4:30 pm
Saturday, November 9, 2019
Feragne Villa
755 Mid Cities Blvd.
Hurst, Tennessee, United States