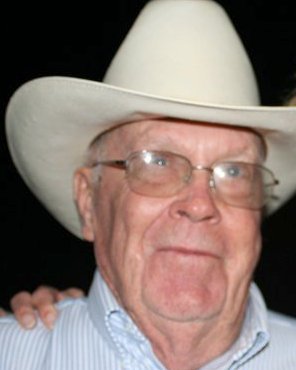 Obituary of William Carlos McAnally
William Carlos (W.C.) McAnally died October 31, 2019 with his family by his side in Weatherford, TX. Mr. McAnally was born December 20, 1935 in Coleman County, Texas to Carl and Eva Charline McAnally.
He graduated from Balmorhea High School in 1954 and continued his education at Sul Ross State University in Alpine, Texas. Graduating in 1958 with a Bachelor of Science Degree in Mathematics. He made his career with the Texas Highway Department and retired with 39 years of service. One of his noted accomplishments was overseeing the completion of IH 10 segments throughout West, Texas. Over his career he mentored many other co-workers and engineers including his son Mike McAnally. He enjoyed many things with his family and friends including camping, hunting, and fishing. One of his passions was designing, building, and flying model airplanes. He loved and attempted to enjoy the game of golf especially with his brother in law Don Diebitsch.
He is survived by his wife Virginia Frazee McAnally of Weatherford, TX; Daughter, Deidra McAnally (Kevin) of Aledo, TX and Son, Mike McAnally (Janee) of Midland, TX. His siblings; Charles McAnally and wife Sandy, Sue Diebitsch, Gary McAnally and wife Linda. His grandchildren; Cade Thornton, Brad McAnally, Chris McAnally, Lindsay Honeycutt, Josh Stewart, John Robin Stewart, Callie Stewart, Zachary McAnally and Cole Thornton. He has 8 great grandchildren and numerous nieces and nephews.
Memorial services will be determined at a later date in Burkett, Texas. In lieu of flowers, donations to Parkinson's research would be appreciated.
Please send floral arrangements to :
Virginia Frazee McAnally
1818 Martin Dr. #110
Weatherford, TX 76086