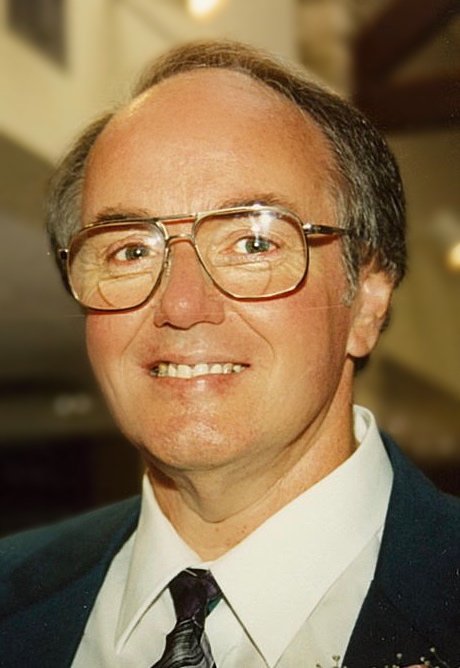 Obituary of Donald McLane White
Donald McLane White is resting in the peace of Jesus Christ as of August 11, 2019, at age 78.
Don was born to Halfrey Dyer (H.D.) and Loveta Mae Carmichael White on January 1, 1941 in Lubbock, Texas. As a boy, he loved to spend summers with his Grandma Malissa "Lilly" Carmichael on the ranch in New Mexico. He had many fond memories of her, his cousins and others who would come out to visit at the ranch. Don attended Arlington State College to study metal shop. He also did beautiful woodworking. He had a passion for old cars and enjoyed working on them, buying and selling them.
Don met his bride of 57 years, Patricia (Pat) Darlene Lane, in Lubbock in February of 1962 and they were married September 15th of that year. They lived in various places through the years, mostly in the suburbs of Fort Worth. They have two daughters; Tamera (Tammy) Tergerson and Cheryll Jeter.
Don retired after 35 years with Halliburton; working through their companies Freight Master (19 years) and Jet Research Center (16 years) as a supervisor. He had many other businesses he owned and operated with Pat through the years including exterminating, food industry and metal art to name a few. He continued to own businesses after retiring because he loved visiting with people. He was known widely as a big man with a big heart. Past couple of years he began writing a book about West Texas language that kept him entertained and busy. He enjoyed making people laugh, hearing new jokes, and telling them– even when they were long past new. He drew great joy from listening to gospel music and good preaching.
After retiring in 1998, he and Pat began traveling with their RV before purchasing property in Bosque County where they built a home on adjoining land next to his best friend since grade school. They later moved in town to Clifton, TX where they became members at Mosheim Baptist Church. In 2015 they moved to the Mid-Cities area where they currently reside.
Don is preceded in death by his parents.
He is survived by his wife Pat, his sister Willie Ruth Tatum and husband Lloyd, his brother Michael White and wife LaRinda, daughters Tammy and husband Justin, Cheryll, grandchildren Andrew and Lauren Hall, Angela Kraft and husband Ben, Douglas, Matthew, Melissa, and Karina Tergerson, five great-grandchildren, along with beloved nieces, cousins, and friends.
He will live for eternity in the hearts of those who knew and loved him.
A memorial service will be held for Don on Saturday, August 24th at 10:30 AM at Feragne Villa Memorial Venue, 755 Mid Cities Blvd, Hurst, TX 76054.
Memorial Service
10:30 am
Saturday, August 24, 2019
Feragne Villa
755 Mid Cities Blvd.
Hurst, Tennessee, United States