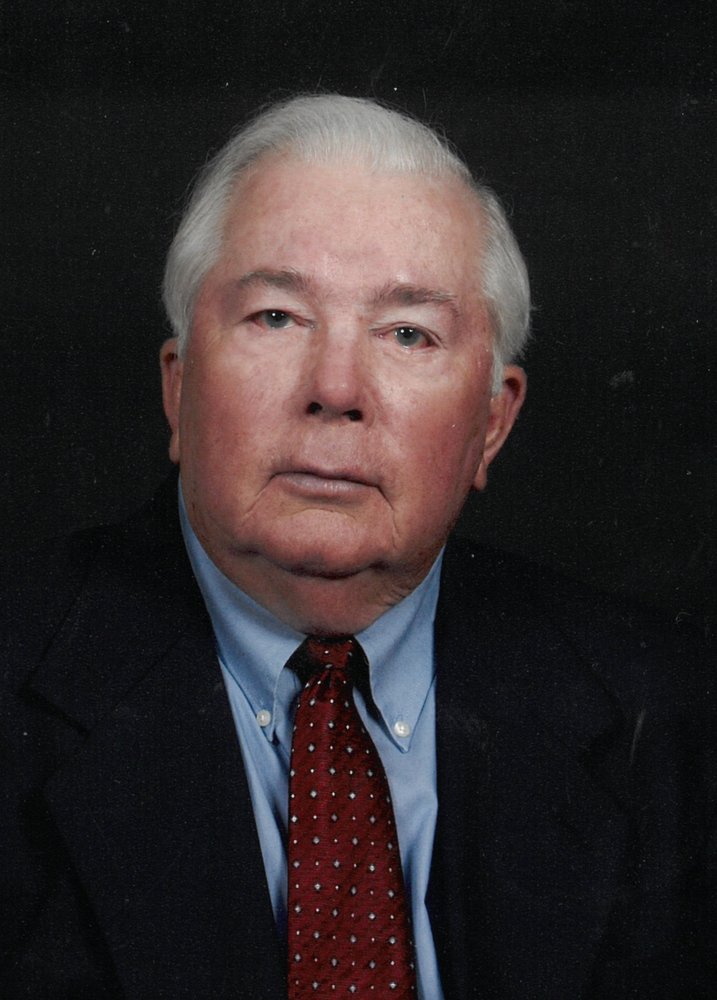 Obituary of Jackson Dee Glass
Jackson D. Glass of Fort Worth passed away on Tuesday, July 30, 2019, after a heroic battle with COPD and diabetes. He is now breathing Heaven's blissful air. He leaves behind 88 years of life, love, family, service to country and the City of Fort Worth, and a legacy of enjoyment and special pleasure with the game of golf.
Jack was born on June 5, 1931, in Toledo, Ohio, to Lillian and Lanos Glass. His family of five sisters and one brother moved to Summer Shade, Kentucky, where Jack spent his childhood years. His mother stressed the importance of reading and love of books – something he treasured all his life. He played basketball and graduated from Summer Shade High School in 1948 and left home to explore the world days after graduation. He joined the U.S. Air Force in 1951 and was stationed in Korea during the Korean conflict. He later met Anna Jo Tucker in Fort Worth and they were married in 1956. He joined the Fort Worth Police Department in 1956, and their twins Donald and Deborah Glass were born on April 6, 1957. His wife Anna Jo predeceased Jack in April 1992.
He was member of Glen Garden County Club and played many rounds of golf during his active years. He was involved with many civic organizations during his years as a police officer and served as a security officer at sporting events, golf tournaments, social events and for many Fort Worth businesses.
Jack continued his career with the Fort Worth Police Department, coming up through the ranks and serving with many fellow officers, most of whom are now deceased. At the time of his retirement, he was a Lieutenant and last served with Chief Thomas Windham. He retired in 1986 and played golf daily. After a courtship of two years, Jack married Beverly Cook at South Hills Baptist Church in 1995. He was a member of South Hills and an ordained deacon for many years. He and Beverly joined Travis Avenue Baptist Church in 2004 and were active members until his death.
He was preceded in death by his wife, Anna Jo; parents Lanos and Lillian Glass; sisters Marjorie Pennington, Dorothy Pennington, Connie Glass and Anne Glass; mother-in-law Agnes Tucker; and daughter Kelly Dawn Cook.
Survivors: Beverly Cook-Glass, wife; daughter Deborah Glass and son Donald Glass, both of Fort Worth; sister Sue Coats of Greensburg, Kentucky; brother, Rev. Chris Glass and wife Myrene of Porter Ranch, California; and many nieces, nephews and cousins.
Memorial Service: 10:00 a.m. Saturday, August 10, 2019, in the Sanctuary of Travis Avenue Baptist Church, 800 W. Berry Street, Fort Worth, Texas 76110. Visitation with family before and following the service. Reception following in the Welcome Center adjacent to the Sanctuary. Memorials, if desired, to Humane Society of North Texas.
Memorial Service
10:00 am
Saturday, August 10, 2019
Travis Avenue Baptist Church
800 W Berry St.
Fort Worth, Texas, United States
(817) 924-4266
Memorial Service
10:00 am
Saturday, August 10, 2019
Travis Avenue Baptist Church
800 W Berry St.
Fort Worth, Texas, United States
(817) 924-4266