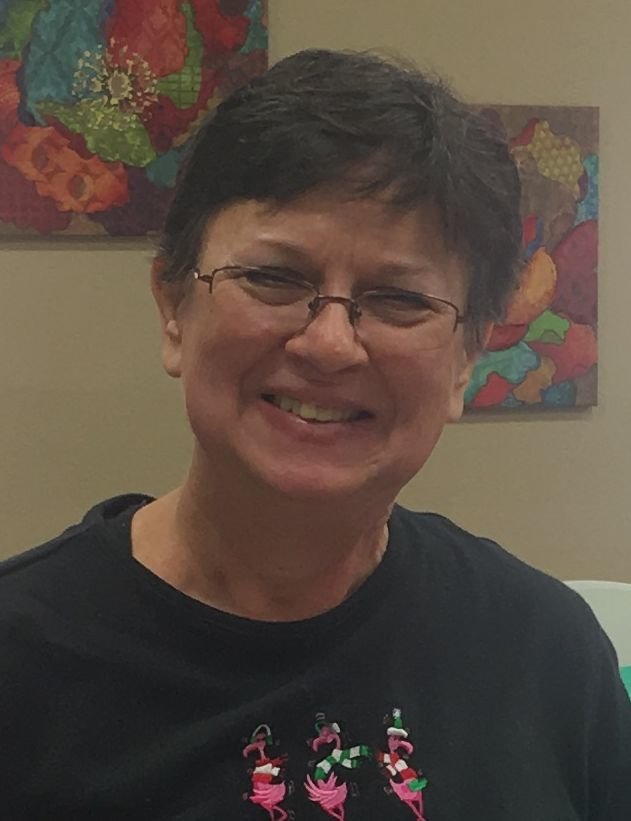 Obituary of Glenna Arlene O'Dell
Glenna Arlene (Treas) O'Dell passed away on Thursday, August 1, 2019 with her husband by her side. The gathering of family and friends will be Saturday August 24, 2019 at the family home.
She was born on October 23, 1955 in Ada, Oklahoma to Arlene and James Treas. She was a 1973 graduate of Latta High School. In the Spring of her senior year she met and eventually fell in love with Jim O'Dell. They were married August 5, 1977.
Glenna attended East Central University in Ada where she attained a Bachelor of Arts in Education (emphasis in music) on May 8,1976. She completed the requirements for her Masters in Secondary Education on August 2, 1977 just three days before her wedding.
She had two passions outside of her family. Music and Irish Setters.
She was a Nationally Certified Teacher of Music and taught piano, voice, theory and composition. She was a member of the Music Teachers National Association since 1979. Former member of the Fort Worth Music Teachers Association (FWMTA) and the Fort Worth Piano Forum. In 1986 she began her many years as the director of the State Ensemble Teams for her local Music Teachers Associations which played at the Texas Music Teacher's (TMTA) convention each year. From 1988 to 1990 she served as President of the FWMTA.
As a charter member she helped establish Metroplex Music Teachers Association in 1994 and has been president of this group since 1998. She has also held two offices in TMTA as Publication and Original Composition Coordinator where she helped develop new guidelines for both activities making it easier to compete in them.
In 1993 she joined fellow teacher Lee McKay and formed the business partnership McDell Publications. Together they created teaching aids such as theory review packets for state testing, file folder games, music camp ideas, and composition learning packets, all designed to help the students excel.
Glenna has composed several compositions that have inspired many students. One of them titled, Ground H & S, a duet for piano, has been performed at several TMTA conventions, starting in 2003.
Her love for Irish Setters evolved into competing at American Kennel Club (AKC) show events. Between 1988 and 1997 she completed three Championship titles, contributed to a fourth title, as well as obedience titles on each of these dogs, all owner handled. In 2000, she started working in AKC Agility trials, attaining three agility titles on the same animal. It was at this point that helping with Irish Setter Rescue took over her focus as she accepted the Coordinator's job when the original person moved out of the country with her family. In the ensuing years, this group became known as Irish Setter Rescue of North Texas. She wrote the application for 501c3 status and worked endlessly until this became a reality. During this time, she also built a network of adopters and foster families, some years placing 20 or more Irish Setters into forever homes that had lost their original homes due to illness, change in family status, and even abuse. She held this position until July 27, 2019 when the reins were passed back to the capable hands of the original coordinator.
Glenna was preceded in death by her mother, both maternal and paternal grandparents, and a maternal uncle.
Survivors include: her husband, Jim O'Dell of the home; her father James Treas and wife Yvonna of Ada, Oklahoma; maternal aunt and uncle Linda and Earl Whaley; brothers Barry Treas and wife Kim of Houston, Texas; Larry Treas and wife Cheryl of Yukon, Oklahoma; and sister Elizabeth Kerr and husband Kive of Pauls Valley, Oklahoma as well as numerous cousins, nieces, nephews and their spouses and children.
One day, as God has promised all who accept His free gift of eternal life, we will reunite in Heaven.