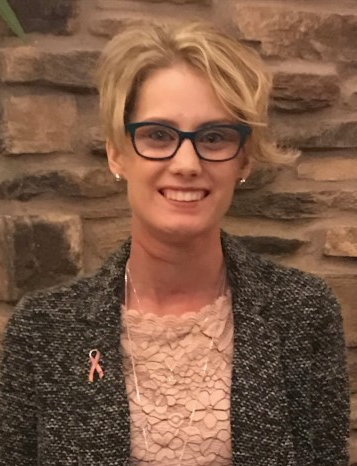 Obituary of Ekaterina "Katie" Marie Rost Welch
Ekaterina (Katie) Rost Welch, 24, went to be with the Lord on Saturday, August 3rd, 2019. Katie bravely fought a long arduous battle with head and neck cancer but ultimately succumbed to this terrible disease.
Service: 1:00 p.m. Friday, August 9, 2019 at Church at the Cross 3000 William D Tate Ave, Grapevine, TX 76051. A graveside service will follow in Nacogdoches on Saturday, August 10th at 10:30 a.m. Katie will be buried in Nacogdoches to be close to her husband and best friend Josh and the Welch Family.
In lieu of flowers please make donations to: All Saints Health Foundation Benefiting the Joan Katz Cancer Resource Center In memory of Katie Rost, 1400 Eighth Avenue, Fort Worth, Texas 76104.
Katie was born in Cherepovets, Russia on October 15, 1994 and joined the Rost Family in August 1997 – adopted through the Gladney Center for Adoption in Fort Worth. Katie, as the youngest of 5, quickly joined the fray and became an integral member of the family. Katie was a 12 year attendee of Faith Christian School and graduated in 2013. She then went to serve on the mission field in Beijing, China before returning to the states to pursue her dream of becoming a teacher. Katie attended and graduated from Stephen F. Austin University in 2019. She was going to impact the world by loving kids and helping them succeed in school. Katie often practiced on our friends' children and got a thumbs up from several veteran teachers when they observed her in action. It was at SFA that she met the love of her life, Joshua Welch and was married on August 1st, 2019. Katie was with us for a short time but taught us all so much in the time she did have. We will miss you dearly our Katie Bug. Until we meet again . . .
Katie is survived by her spouse Joshua Welch (Nacogdoches, TX), her parents Tim and Holly Rost (Grapevine, TX) and four siblings – Megan Svajda (Rost) and her husband Ian (Grapevine, TX), Aleksander Rost (Taos, New Mexico), Tommy Rost and his wife Lorena (Hurst, TX), Khristina Rost (Euless, TX) and her grandmother, Danielle Fatherree (Hurst, TX). She had 5 uncles -James Rost, Tom Rost, Michael Fatherree, Jay Gardner and Westley Horner; 3 aunts – Sally Gardner (Rost), Kristy Fatherree and Suzy Rost and nine cousins.
Service
1:00 pm
Friday, August 9, 2019
Church at the Cross
3000 William D Tate Ave
Grapevine, Texas, United States
817-488-8533