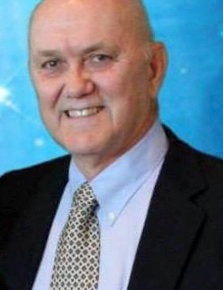 Obituary of Dale Anthony Niedbalski
Dale Anthony Niedbalski, 73, peacefully passed away on July 17, 2019 at Brookdale Broadway rehab center in Fort Worth, TX.
Family will receive friends at 10:00 a.m. prior to the mass in the lounge at St. Francis Village. A memorial mass will be held at 11:00 a.m. Friday, August 9, 2019, at St. Francis Catholic Chapel, 4070 St. Francis Village Rd, Crowley TX 76036.
Interment will be in October, South Bend IN.
He was born on June 11, 1946 in South Bend, IN to Clement and Clementine (Klowsowski) Niedbalski. He married Linda Keeney on May 12, 1973. In July 1982 Dale moved to Arlington, Texas with his wife and children. Dale and Linda moved to St. Francis Village retirement community in April 2010. He was a member of St. Bartholomew Catholic church and St. Francis Catholic chapel. He retired from Bank of America. He enjoyed working in the yard and helping others.
He is survived by his wife, Linda; sons, Jason (Kelly) and Jeff (Bobbie); granddaughter, Emily Grace; brother, Jerry (Kathy); niece and goddaughter, Debbie Niedalski; and nephew, Michael (Sarah) and little Mikey.
To send flowers to the family of Dale Niedbalski, please visit Tribute Store