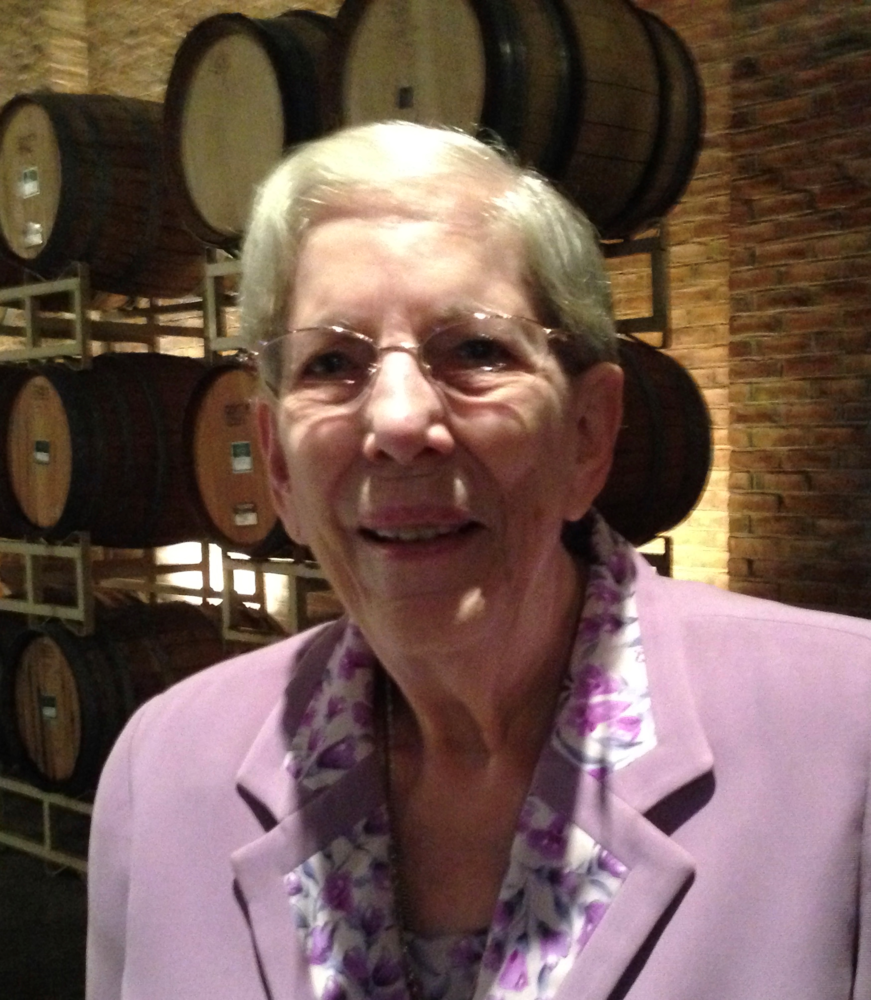 Obituary of Tina Angela Williams
Tina A. Williams (Granny to us all) , February 1, 1933 - June 20, 2019
Service: A Celebration of Life Memorial Service will be held , Saturday, June 22nd from 4-5pm, Trademark Church, Office Building Classroom, 7101 Trail Lake Dr., Fort Worth, TX 76133
Granny passed from this earth peacefully, to be with our Heavenly Father, in the early morning hours of June 20th, 2019. She was preceded in death by her father, Morris F. (Bud) Trienens, her mother, Mary Tina (Nini) Chiocca Trienens, and her sister Ilene Trienens Griffin. Also preceding her were her extended family of aunts and uncles from Virginia, Bruna Chiocca Canady, Severina Angela (Dot) Chiocca Murray, Francis Marie Chiocca Giannini, Ann Gloria Chiocca Weiler, Andrew Tito Chiocca, and Albert Roland Chiocca.
She leaves a legacy of loving family and friends...sister Sharon Trienens Taylor, Pheonix, AZ., Daughter Debra Garrison and Husband Ron, Spring, TX, Son Morris F. (Buddy) Williams and wife Lisa, Fort Worth, TX, 5 grandchildren Dawn Garrison Martinez, Conroe, TX, Heather Garrison Gunter and husband Tony, Buesche, LA., Monica Williams Hawkins and husband Garrett, Fort Worth, TX, Austen Williams, Washington, D.C., Russell Garrison, Spring, TX, 7 great-grandchildren, Jaelyn Gunter, London Gunter, Harper and Henley Gunter, Maricela Martinez, Shelby Hawkins, and Mateo Martinez, many aunts and uncles, nieces and nephews, and cousins too numerous to name and a very special Honorary Daughter/Niece, Angie Lawler, San Antonio, TX, who was tirelessly by Granny's side in the last few years making sure she was never lonely, always cared for, had lots of chocolate on hand, and was loved beyond measure!
Granny was born to Northern Italian immigrant parents and her Feisty talian roots ran deep! She was famous for her homemade lasagna, and her love of all things Italian. She was born Tina Angela Trienens in Richmond, Virginia. Her mother's large extended family of 6 siblings, the Chiocca's, reside there still and it was a favorite place for her to visit for reunions after she moved away. We appreciate and enjoy staying in touch with her cousin Cookie Gianinni whose mom, Francis, the last sibling, also recently passed away. Granny grew up and met her husband Bill in Phoenix, Arizona and they lived in California, MEXICO and Texas over the years. She spent the majority of her time here in Fort Worth and worked for the Federal Government as an auditor for the FDA, Packers and Stockyards. After her divorce, she worked tirelessly as a single mom to provide for her kids and see that they were able to go to college and get their degrees. Debra became a Veterinarian and Buddy an Engineer. She had copies of their college diplomas on her living room wall and was fiercely proud of all that they accomplished! Her next favorite brag was about her 5 grandchildren. They made her so proud as they grew up, made great careers and started families of their own. She was so happy to get to attend all of their weddings to date. She was a good money manager and was proud to own her own home and lived a happy life after retirement with her dog Milo and a few silly cats along the way. She was always willing to have the grandkids spend the night on the weekends and would spoil them rotten every chance she got. The greatgrands were so special to her in her later years, even though she didn't get to spend as much time with them as she would have liked. She loved dogs, about as much as she loved chocolate and the color purple, and she always enjoyed the visiting pets that came to the nursing home! Trail Lake Nursing Home was her last home and the staff there were very fond of her wit and her dry sense of humor. She was never shy about how she felt, good or bad, and they were good to her in all situations. We so appreciate the people who are called on to care for our loved ones when we can't. They don't get the recognition they deserve for such a tough job. To all of the care givers of the world, THANK YOU!
To all of our friends and family, Debra, Ron, Buddy and I, thank you from the bottom of our hearts for your kind thoughts, sincere prayers and all of your love during this time of life when it's needed most!
Rest In Peace Dear Granny
2 Thessalonians 2:16-17
16 May our Lord Jesus Christ himself and God our Father, who loved us and by grace gave us eternal encouragement and good hope, 17 encourage your hearts and strengthen you in every good deed and word.
Celebration of Life
4:00 pm
Saturday, June 22, 2019
Southwest Christian Church
7101 Trail Lake Dr.
Ft. Worth, Texas, United States