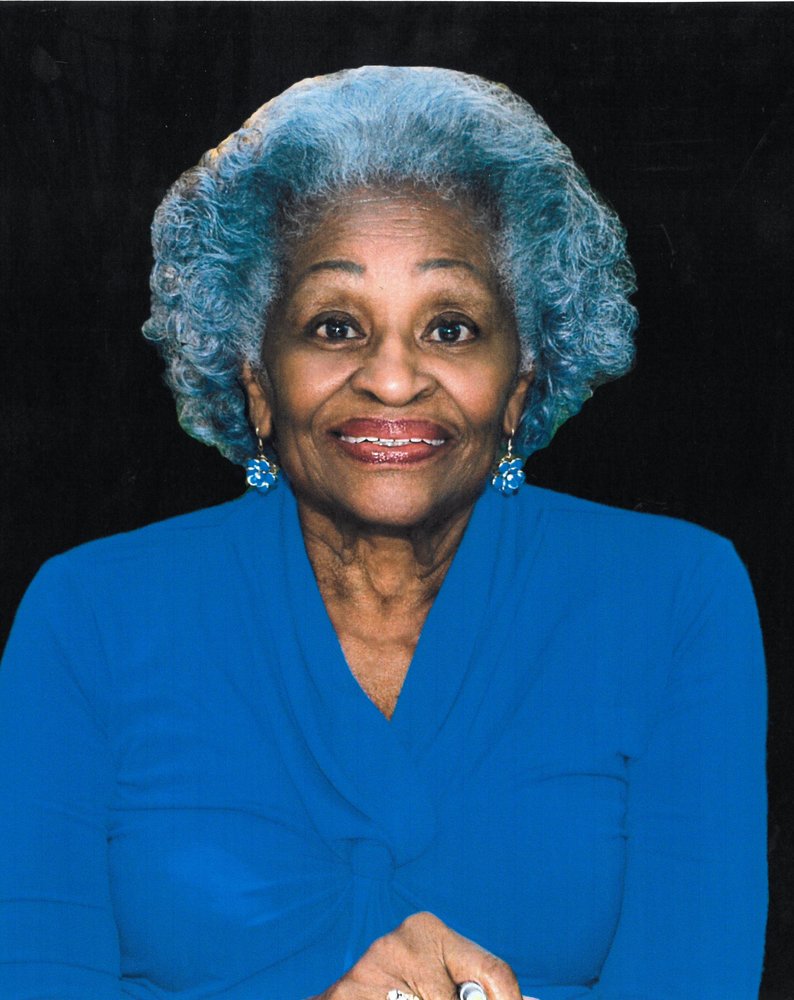 Obituary of Willie Mae Hosey
Willie Mae "Punty" Hosey was born April 20, 1927 in Victoria, Texas. She peacefully fell asleep in death on June 15, 2019 surrounded by family members.
A loving mother, grandmother and homemaker, she was an excellent cook and enjoyed preparing meals for family and friends. Her beautiful smile captivated us all. In her youth, she enjoyed playing the piano, playing cards, dancing and travelling. She was fluent in Spanish and often caught friends off-guard when she spoke to others in Spanish. Those who knew her well also realized she was an absolute shopaholic.
She often mentioned that one of the highlights of her long life was the raising of her seven children and the wonderful relationships she had with her grandchildren and great grandchildren.
Most importantly, she felt her greatest accomplishment was her privilege of knowing our loving Savior, Jehovah and dedicating her life to his service on May 10, 1980. She had an unwavering faith in Jehovah and we pray that her name is written in His Book of Life.
She was preceded in death by her husband of over 65 years, Walter Hosey, Jr. and survived by daughters: Rose Joyner and husband Linwood, Ida Renee Hosey and Renate Annaliese Hosey. Her sons: Walter Hosey and wife Joan, Robert Hosey and wife Debra, Kenneth Hosey and wife Donna and Stanley Hosey and wife Valerie. Her grandchildren: Willie Hatchett, Jr., Meredith Nevels, Ryan Hosey, Rebekah Finley, Cameron McKinney, Damion Hosey, Stephanie Hosey, Twyla Robertson, Brandon Hosey, Rfraun Jones, Renate Turner, Essain Turner and 15 great grandchildren.
Her daughter, Renee, lovingly cared for her for the last years of her life. Our greatest gratitude goes to other family members who assisted in her care as well as her dear spiritual brothers and sisters who kept her in their prayers. We look forward, with confidence, to welcoming her back to the real life when Jehovah will resurrect the righteous and the unrighteous and for the sake of the righteous "wipe out every tear from their eyes, and death will be no more, neither will mourning nor outcry nor pain be anymore. The former things have passed away." (Rev. 21:4) Amen.