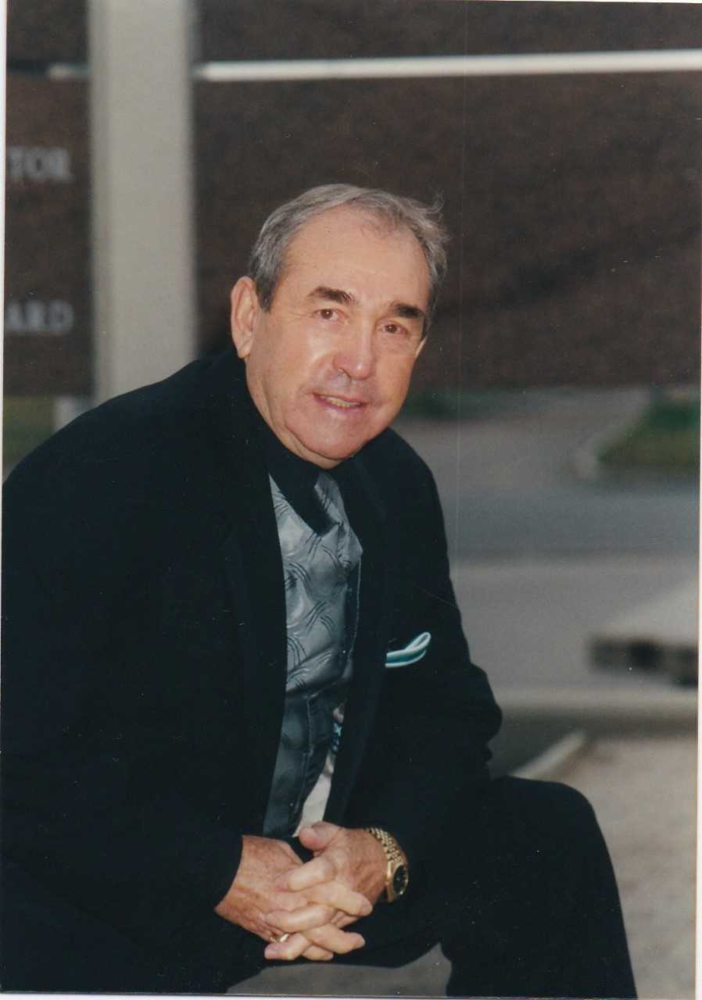 Obituary of John David Payne
Please share a memory of John to include in a keepsake book for family and friends.
John David Payne of Willow Park, Texas passed away surrounded by his family on May 18, 2019.
John was a football coach for 41 years. His career began as a high school coach at Tulsa Central and Tulsa McClain and took him through the collegiate and professional football ranks, including the Canadian Football League, NFL, USFL, World League and Arena League. His career included four championship games, with one Grey Cup win.
John was born to George Leo Payne and Elsie Lavone (nee. Davis) Payne on May 15, 1933 in Schoolton, Oklahoma.
He graduated from Wewoka High School in 1951 and received a degree in physical education from Oklahoma State University in 1955. He married Dorthy June Robinson in 1957 and they shared 61 years together making 20 cities their home, a true football family.
He leaves as his legacy four children Jenifer June Allbaugh (Jon Allbaugh), John Jeffrey Payne (Christopher Martz), Heather Payne Reynolds (Blake Reynolds) and Robinson James Payne; and seven grandchildren Jason Marvin Allbaugh, Alicia June Castleberry (Austin Castleberry), Shannon Michelle (Shelly) Lashley, Aubrey Elizabeth Taggart (Parker Taggart), Luke Robinson Lashley, Jarrod Austin Reynolds, and Brooke Lynn Reynolds. He also leaves to cherish his memory, his youngest brother Harold Gene "Pete" Payne and a large and loving extended family.
John is preceded in death by his mother, Elsie Lavone Payne, his father George Leo Payne, his sisters Nila Maxine Payne Hooper, Cora Mae Payne Anderson, his brother Paul Dean Payne, his son-in-law Jon Martin Allbaugh and his grandson Jeremy David Allbaugh.
John was a charismatic public figure who loved to tell a good story. He loved the outdoors and his home state, Oklahoma. He was a hunter, a fisherman, a pilot and loved working with his hands. Most of all he loved coaching and being with family. As a person, John was larger than life and was known to say, "he never had a bad day".
John Payne will be missed but never forgotten.
Celebration of John's life will be held June 15, 2019 from 3 - 6 p.m. at Oklahoma Joe's - Pager's Hall; 6175 E. 61st St, Tulsa OK, 74136.
Donations in memoriam can be made to The Concussion Legacy Foundation, a foundation to support athletes, Veterans, and all affected by concussions and Chronic Traumatic Encephalopathy.