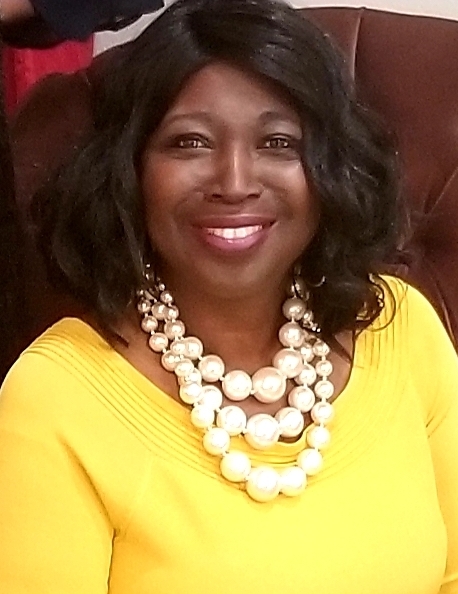 Obituary of Kimberly Valyan
Kimberly Ann Armstead Valyan, 53, passed away April 22, 2019.
Services: A visitation will be held from 10:00 – 11:00 a.m. May 4, 2019 at Inspiring Temple of Praise, 2010 E Lancaster Ave, Fort Worth, TX 76103 with a service beginning at 11:00 a.m.
Kimberly Ann Armstead daughter of the Late Bishop Albert Charles Armstead I and the Late Maurine McClendon Armstead was born November 26, 1965 in Fort Worth, Texas. She was the first of three from their union.

At an early age Kimberly accepted Jesus Christ as her personal Lord and Savior. She served on the Junior Usher board, Junior Mission and served as a choir member and served as President of the Young Adult choir.

Kimberly grew up in Fort Worth, Texas where she graduated from R. L. Pascal High School. Kimberly had a daughter named Kristi who was the joy of her life.

Kimberly continued on with furthering her education at UTA where she study Conflict Resolution Mediation. She also received certification in Conflict Mediation.

At the age of 13, Kimberly began working at Ridgely Country Club in Fort Worth. Kimberly held several different jobs before she landed a job with American Airlines where she served Houston Intercontinental Airport (IAH) and Dallas/Fort Worth International Airport (DFW) for 34 years. Kimberly was proud to work for the best airline in the world.

In 2009, Kimberly met and married Pastor Robert L. Valyan Jr. was a devoted wife, mother, grandmother and great-grandmother (a.k.a. Diva / Grand Diva).

Kimberly was a faithful member of Living Rock Community Church where she served as the First Lady. Under Pastor Valyan she accepted the call into the ministry to preach the gospel. Her favorite scripture Philippians 4:13 - I can do all things through Christ who gives me strength.

Kimberly continued to server her community during her breast cancer diagnosis by volunteering with various breast cancer support groups in the Houston Area. She enjoyed shopping, traveling and arts and crafts.
Proceeded her in death; (Mother) Maureen McClendon (Father) Bishop A. C. Armstead.
Left to cherish her memory: Husband, Pastor Robert L. Valyan Jr. of Houston, Texas; her daughter, Kristi Armstead; step-daughter, Vaketreia Valyan; grandchildren, Kimbra, Kamaya and Kamara; step-grandson, Ja'siah Adams; great-grandchildren, Kentlee, Kalie and Kristian; siblings, Katrena Armstead and Albert Charles Armstead II; in-laws, Robert L. Valyan Sr. (Betty); brother-in-law, Tim Valyan; uncles, Roy Earl McClendon (Sandra) of Spanaway, Washington, Dr. Billy Wayne McClendon (Bernetta) of Austin, Texas, Willie B. Armstead (Ruth) Elkgrove, California, Ervin Armstead (Brenda) of Fort Worth, Texas; aunts, Yvonne Barren, Stella Deal and Grace Armstead of Fort Worth, Texas and a host of relatives.