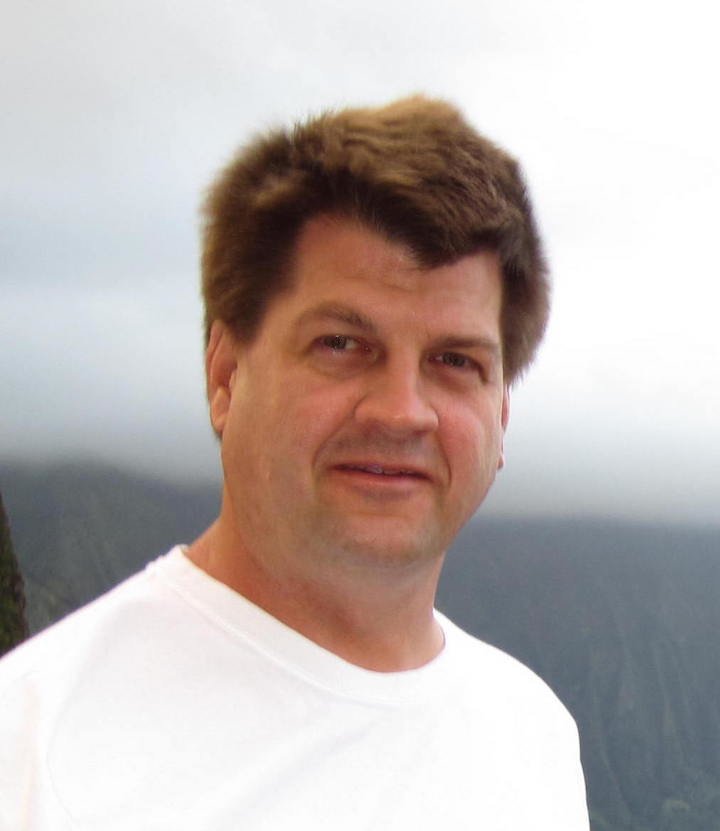 Obituary of Dennis Wayne Finley
Dennis Wayne Finley, 56, of Fort Worth, passed away on March 23, 2019, in Fort Worth, Texas.
A memorial service will be held at the Elizabeth Cramer Chapel on the west side of Arborlawn United Methodist Church on Tue., Apr. 2, 2019 with Pastor Bill Ramsey of The Met Church officiating. The service will be held jointly with the funeral service for Ola Finley, who preceded her son in passing on Mar. 6. Visitation will be held at Martin Thompson and Son Funeral Home on Mon., Apr. 1, from 6-8 p.m. Martin Thompson and Son will be handling the funeral arrangements for Ola Finley.
Dennis was born in Fort Worth, Texas to John Gordon Finley and Ola Mae Thomas Finley on July 19, 1962. He went to high school at Metro City Christian School and graduated in 1980. He went on to earn an Associates Degree in Automotive Service Technology from Tarrant County Junior College. He worked as an auto mechanic for a number of years before pursuing his passion for photography and forming Finley's Photography. He enjoyed classic cars, firearms, bad jokes, and sharing the Gospel with anyone who would listen, challenging all to read the Book of John and to, "See how Christ reveals Himself to you." He was a member of the Boy Scouts of America and earned the honorable rank of Eagle Scout in 1980.
Dennis is survived by his sister, Janice Finley Blakely of Fort Worth; nieces Rebekah M. Blakely and Sarah G. Blakely, both of Fort Worth; cousins Beverly Atwood (Jimmy), Karen Thomas, Christi Forman, Larry Sams, Marjorie White (Michael), and Elaine Martin (David). He is preceded in death by his infant brother, Dale W. Finley, his parents, grandparents, and numerous aunts and uncles.
The family wishes to extend their gratitude to Dennis's many friends who gave selflessly of their time and resources during his short and intense battle with cancer, particularly Amanda Anderson, Randy Bowers, and Philip Tiemann.
Visitation
6:00 pm - 8:00 pm
Monday, April 1, 2019
Martin Thompson & Son Funeral Home
6009 Wedgwood Dr.
Fort Worth , Texas, United States
817-292-2250
Service
12:00 pm
Tuesday, April 2, 2019
Arborlawn United Methodist Church
5001 Briarhaven Rd.
Fort Worth, Texas, United States