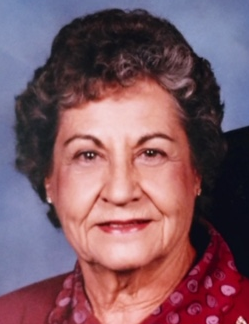 Obituary of Lela "Betty" Tompkins Boyd
Lela "Betty" Tompkins Boyd, 88, passed away on Monday, March 4, 2019.
Visitation: 6 p.m. – 8 p.m. Thursday, March 7, 2019, Grapevine Church of Christ, 525 N Park St, Grapevine, TX 76051.
Service: 11 a.m. Friday, March 8, 2019, Grapevine Church of Christ, 525 N Park St, Grapevine, TX 76051.
Interment: Bluebonnet Hills Memorial Park, Colleyville.
Betty was born in Roscoe, Texas, June 9, 1930, during one of her father's failed attempts to move the family west. She was named Lela Ford Tompkins, after her mother, but Betty's grandmother immediately started calling the baby "Sugar Betty", and "Betty" has always seemed like her real name.
After many moves, the family finally settled in Cleburne, Texas, where Betty was baptized into Christ, graduated high school, and held several jobs. She met Loyd Rodgers while working at the KCLE radio station, and they married and moved to his native Grapevine in 1952. Son Kerry was born in 1962. When he was bigger, Betty went back to work to help pay for his college, eventually retiring as a receptionist at The Associates Mortgage Company.
Betty had been widowed for several years when she married Rex Boyd in 2001, acquiring 3 more sons and a daughter. They traveled, visited the sick, and weathered health problems together until Rex passed in 2013.
Betty enjoyed oil painting, quilting, and visiting with friends. She fell asleep in the Lord on March 4, 2019.
She was preceded in death by husband Loyd Rodgers, husband Rex Boyd, son Larry Boyd, and all ten siblings. Burial will be in Bluebonnet Hills, Colleyville, Texas.
Survivors: She is survived by sons Kerry Rodgers, Rick Boyd, and Stacey Boyd, daughter Beth Boyd-Kolb, 10 grandchildren, and 4 great-grandchildren.
To send flowers to the family of Lela "Betty" Tompkins Boyd, please visit Tribute Store