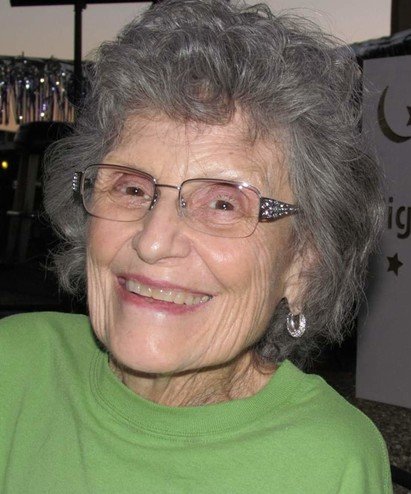 Obituary of Margrette Williams Cope
Margrette Belle Williams was born on April 1st 1934 to Marion and Juanita (Arnold) Williams in Grapevine Texas. Margrette Graduated Tremble Tech High School and worked at Oak Farms. She went on to work at North Fort Worth Bank for 25 years moving on to Sams Club for 17 years. Her most important role was as Mother, Memaw and friend. Her smile will never be forgotten.
Margrette will be greeted by her parents as well as her daughter Glenna Elaine Stevenson, brother Marion Green, sister Lavon, half sister Josephine Rice and grandson William Lee Havranek as well as a host of people who loved her dearly here on earth.
She has left behind her brother and sister in law Jerome and Jeannette Head, sister in law Janan Green, sons Gary Stevenson and wife Rosa, Timothy Mercer and wife Carrie and daughter Catherene Mercer. Grand children: Kim Casmore, Gary Stevenson, Stanley Hoag, Natalie Flowers, Martin Mercer, Jon and Mikki Hallman, Robbie, Jacob, Adam, Ryan and Wyatt Mercer and a plethora of Great-grandchildren.
Memorial Service: 2 p.m. Saturday, February 9, 2018, Martin Thompson & Son Funeral Home, 6009 Wedgwood Dr., Fort Worth, TX 76133.