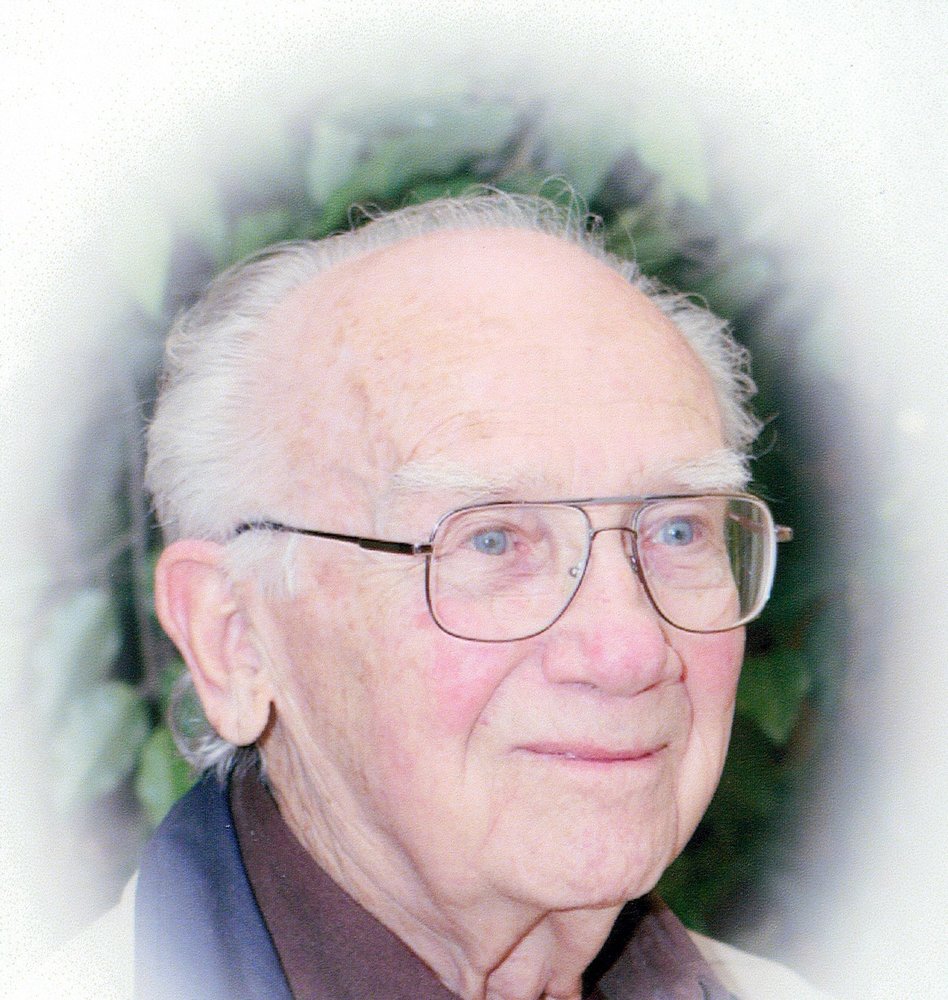 Obituary of David Marion Hoban
David "Dave" Marion Hoban, age 96, passed away on Saturday evening, September 1, 2018, just 5 hours before his 97th birthday.
Memorial service: 1:00 p.m. Thursday, September 6, 2018, the Elizabeth Cramer chapel at Arborlawn United Methodist Church, 4406, 5001 Briarhaven Rd, Fort Worth, TX 76109.
Memorials: In lieu of flowers, the family ask that donations be made to the Aborlawn UMC Chancel Choir.
Dave was born in rural Shelby County, Indiana on September 2, 1921 to Richard A. and Lillian R. (Loes) Hoban at the old brick Hoban farmhouse in Noble township. He had a happy childhood growing up working on the family farm along with his sister, Martha. The first of his family to attend college, after graduating high school Dave attended Purdue University and studied engineering. His college career was interrupted by the call to arms after Pearl Harbor. He served in the Army in the ship's compliment on the S.S. Sea Devil, a troop transport vessel that made several voyages to the south Pacific and back. Following his military service, Dave returned to Purdue University to complete his degree. While back on campus, he met and fell in love with Grace "Gracie" Marie (Bowden) Doan, a home economics student. The sweethearts both graduated and were married on the same day, June 19, 1949.
Dave's sister Martha sadly passed away in 1952 only 10 days after the birth of her first child, Richard. When Martha's husband, Herbert Goldsmith, in his grief determined that he was unable to care for the child, Dave and Gracie adopted Richard. It was the start of a larger family, for Gracie soon discovered she was pregnant with her first child, Rebecca 'Becky," who was born 8 months later.
Following his engineering career path, Dave moved Gracie and his family from Indiana to Fort Worth in 1956 to work at Convair, later General Dynamics and now Lockheed. Their second son, Mark, was born in 1957 and the young family was complete. Dave then spent the next 30 years working and providing for his family. He retired from Lockheed in 1986, spending much of his time caring for Gracie, who had fallen ill with Parkinson's disease. He lost Gracie in 1989.
Two years later, Dave met Clinta (Wallace) Luker in their Sunday School class at Westcliff Methodist Church and they were soon married. Clinta and Dave traveled extensively and enjoyed retirement life together. Clinta passed away in 2017. Dave's hobbies included coin collecting and especially woodworking.
Dave's constant positive attitude, sweet spirit and kind, gentle heart made him many friends everywhere he went. He especially loved his church, Arborlawn Methodist, where he sang in the choir until the age of 92, when he could no longer see well enough to read the words.
Survivors: Dave is survived by his son, Richard "Dick" Hoban, and wife, Kristi, of FortWorth; his son, Mark Hoban, of Minorca, Spain; his grandchildren, Sarah Hoban Pennebaker and husband Sid of Garner, Texas; and Jeffrey Hoban and wife Kate, of Richardson, Texas; and a great-granddaughter, Lana Pennebaker of Garner, Texas.





.