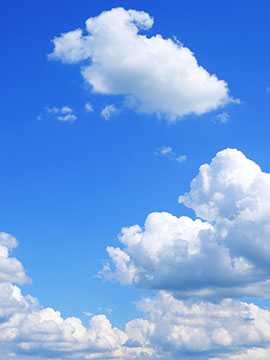 Obituary of William Meddaugh
William Leonard Meddaugh passed away on Monday, August 20 in Fort Worth, Texas at the age of 75. He was born in Catskill, New York, the son of Leonard Meddaugh and Mildred Albright Meddaugh Gersback. Bill's early years were spent in Maryland when his dad worked for the federal government at the end of World War ll. By 1952 he was back in Acra, New York. Bill graduated from Cairo Central High School in 1961 where he had been active in all sports including baseball, soccer and basketball. After his freshman year at the University of Toledo, he married Rosemarie Haussler of Purling. Bill then transferred to the State University of New York at New Paltz. These years brought the births of his two children Lisa Marie, and William L., Jr. Bill graduated with a degree in Political Science in 1965. It was in college that he discovered his recreational passion: golf. Less than a year after taking up the sport he made and played for the New Paltz golf team. He was a life long single digit handicapper.
After graduation Bill was hired by General Electric into their sales and marketing training program. This was the beginning of a 40 year career that took Bill to many places as he ascended the corporate ladder including South Carolina, Connecticut, Rhode Island (where he ran the Marathon at age 40), California, New York State, finally settling in Fairfield, Connecticut near Shelton, at the headquarters of General Electric. Bill's last position was as president and CEO of GE Supply Corp., a billion dollar unit of GE. Bill also served on the board of Ikon Office Solutions at that time.
Bill met and married Catherine Pizzamiglio in Albany, New York in 1988. Together Bill and Cathy moved in retirement to Pebble Beach, California to enjoy that Mecca of golf and the best friends he had made during his long corporate career. Bill and Cathy were members of Brooklawn Country Club, Tehama Golf Club, and Monterey Peninsula Country Club. "The Boys" made many trips to Scotland and Ireland to play golf's most famous courses. At age 63, Bill was diagnosed with early onset dementia. Alzheimer's was his long term opponent for the last 12 years of his life.
For the past seven years Bill had been in residence at Garden Terrace Alzheimer's care facility in Fort Worth, Texas near Cathy's home in Arlington. The kindness and care he received there was always exceptional and loving, and we are forever grateful for their support.
Bill is survived by his wife Catherine Pizzamiglio Meddaugh, Arlington, Texas; daughter Lisa Meddaugh Moe (Dave), Pequot Lakes, Minnesota; son William L. Meddaugh, Jr., Monterey, California; brother John Meddaugh (Valerie), Austin, Texas; and sister Jane Meddaugh Obertubbesing, Woodbridge, Virginia. In addition to his grandsons Andrew, Grant, and William Moe, Bill will be remembered by many grand nephews and nieces who he touched with his consistent generosity through the years.
The family will gather in Acra, New York at the village cemetery on October 20th and Bill will join six generations of his ancestors there as we all say a last goodbye. Bill's success in life and business can be summed by saying he was always a person that people wanted to be with. He was always the most fun guy in the room.
Memorial donations may be made to Alzheimer's Association (alz.org).