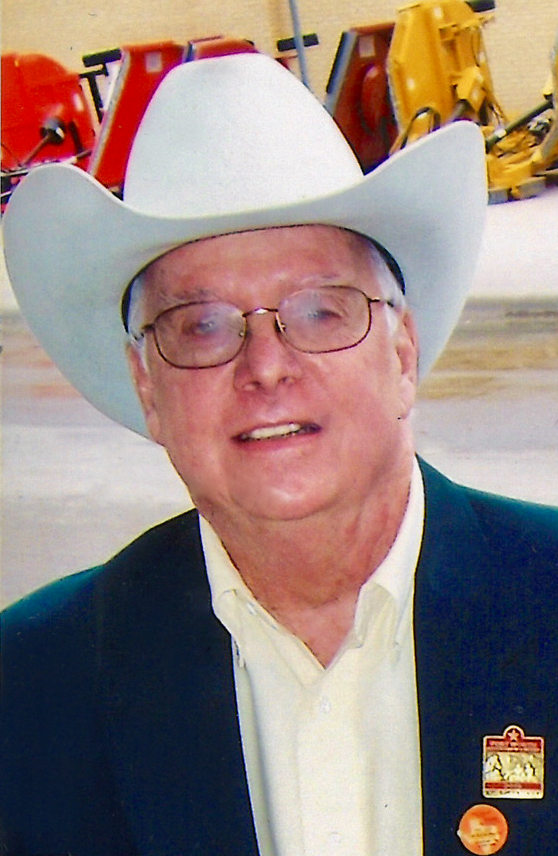 Obituary of Charles Baily Team III
Charles Bailey Team III, better known by his initials C.B. passed away quietly Saturday morning July 21, 2018, he was 82.
A Memorial Service will be held at 2 p.m. Sunday, August 5th at St. Stephen Presbyterian Church, 2700 McPherson Ave, Fort Worth, TX 76109, where he was a faithful parishioner, Elder, and later Trustee for 60 years.
In lieu of flowers, memorials may be made to St. Stephen Presbyterian Church (2700 McPherson Ave. Ft. Worth, TX 76109) or the Agricultural Development Fund (PO Box 150 Ft. Worth, TX 76101-0150)
C.B was born on May 25th, 1936 to Madge and Charlie Team in Wichita Kansas, however, the Teams have ties to Fort Worth that date to 1906. While his father was fighting on the European front during World War II he spent much of his time between Wichita and Fort Worth with his grandfather on the family ranch learning the ropes of what would later become his career as a 4th generation cattleman and rancher. Following WWII his father returned and the family moved to his new station with the US Army Remount Service at the Kellogg Ranch in Pamona, CA then known as the Pomona Quartermaster Depot. In 1952 the family moved back to Fort Worth where C.B. attended Paschall High School graduating in 1954. After Graduation he attended The University of Texas at Austin where he was a member of Sigma Phi Epsilon and graduated from Texas Christian University in 1962, settling in Fort Worth.
Following in the footsteps of his grandfather and great-grandfather C.B. and his father started the cow/calf operation, Team and Son Livestock Company, raising Hereford and Hereford/Angus crossbred cattle in southwest Fort Worth. In 1966 C.B. began what would become a 52-year passion of volunteering at the Fort Worth Fat Stock Show as a department superintendent in the commercial cattle division. He would later go on to oversee the Southwestern Llama Show and the Southwestern Sheep Dog Trials, however, the last weekend of January was the highlight of every year as the commercial cattle arrived and he played host to cattle raisers from around the state and country. He loved spending time with his family, playing tennis, skiing, and enjoying the mountains of Colorado.
C.B. is survived by his wife of 39 years, Catherine Bechtel Team; brother, Fred Team; children, Lisa, C.B. IV (Lauren), Craig (Kate), Danielle (fiancé Clayton); and 4 grand-children.