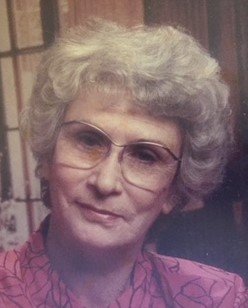 Obituary of Martha Beall
Martha Arlene Rodgers Beall, 91, of Fort Worth, Texas died May 09, 2018.
A graveside service will be held at Bluebonnet Hills Memorial Park, Tranquility Garden, Colleyville Texas on Monday, May 14, 2018, at 11:00 a.m.
Martha retired from Bell Helicopter after 35 years as a registered nurse.
Survivors: Daughter, Kathryn Ann Beall Daniels, and husband, James of Seville Florida; 3 grandchildren, Martha Christine Daniels Fratello, James Wiley Daniels IV, and Kathryn Elizabeth Daniels; and 3 step-grandchildren, Billie Jo Daniels, Tricia Daniels Yuknick, and Carla Daniels Johnson; and brother, Joseph (Sonny) Rodgers and his wife, Helen, of Granbury Texas.