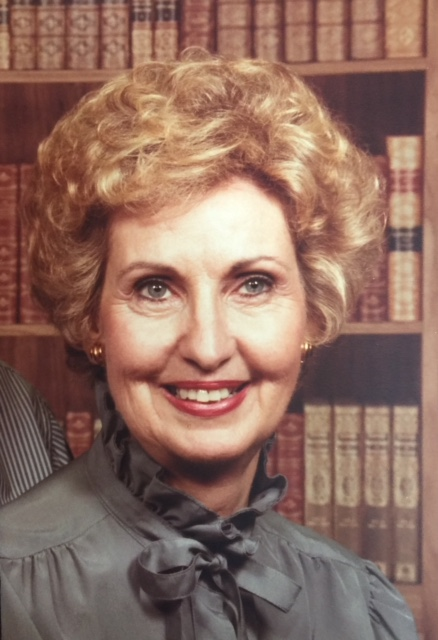 Obituary of Darnell Sims
Darnell Gibbs Sims, 92, went to be with her Lord on Sunday, April 29, 2018.
Visitation: 6 p.m. – 8 p.m. Thursday, Martin Thompson & Son Funeral Home, 6009 Wedgwood Dr., Fort Worth, TX.
Service: 10 a.m. Friday, Travis Avenue Baptist Church, 800 W Berry St, Fort Worth, TX.
Interment: Dallas-Fort Worth National Cemetery, Dallas, TX.
Memorials: Should friends desire, memorials may be given to Travis Ave Baptist Church Mercy Clinic, Travis Academy of Fine Arts, or Hope for the Heart Ministries.
Darnell was born on March 29, 1926, in Drasco, Texas to Barney and Dovie Pearl Gibbs, the youngest of five children. She grew up on a farm in Bradshaw, Texas. After high school, she attended and graduated from Hardin-Simmons University. After college she joined her older sister Pauline in business at Pauline's Style Shop in Hobbs, New Mexico at the corner of Broadway and Turner. In 1946 she was crowned Miss Hobbs New Mexico. Soon thereafter she met Mike Sims. They married and started their family in Albuquerque, New Mexico.
In 1965 she became the owner and manager of Pauline's and remained in business until 2004. She was a member of the First Baptist Church of Hobbs for over 50 years. Darnell was very active in the Hobbs business community until she and Mike moved to Fort Worth to be near their daughters and joined Travis Avenue Baptist Church.
Darnell was preceded in death by her husband of over 68 years, Mike Sims.
Survivors: Daughters, Michele May and husband Bob, Jan Lee and husband John, and Jennifer Hughens and husband Kennon; grandchildren, Brian Lee, David May, Erin Hughens Neely, Jenny Lee Brochu, Cara Hughens Lemaster, and Michael Kennon Hughens; nine great-grandchildren; and a host of extended family.