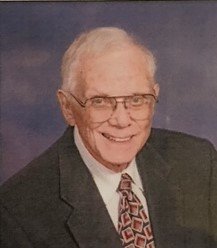 Obituary of Gene James
Gene L. James, 92, passed away on Saturday, February 10, 2018.
Memorial Service: 2 pm Friday, First Presbyterian Church, 1000 Penn St, Ft. Worth.
Gene was born on April 25, 1925 in Cleburne to William Pike and Mattie Ethel James. He was a member of First Presbyterian Church for over 50 years where he was a past Elder and Trustee. Gene received his Bachelor's Degree in 1946 and Master's Degree in 1968 both from TCU. He was a member of Beta Alpha Psi and honorary member of Beta Gamma Sigma. Gene was also a member of the Ft Worth Chapter of the American Guild of Organist. He was a member of the Ft Worth Chapter and Texas Society and American Institute of CPA's. Music was the biggest part of his life.
Gene was preceded in death by his parents; his brothers, Dr. George T James, MD and his wife Marjorie, Robert D James and his wife Charlotte, and William P James, Jr.; sister, Mary James Brizendine and her husband William; and brother in law, John F Gordon.
Survivors: Sister, Marjorie James Gordan; and numerous nieces, nephews, and great nieces and great nephews.