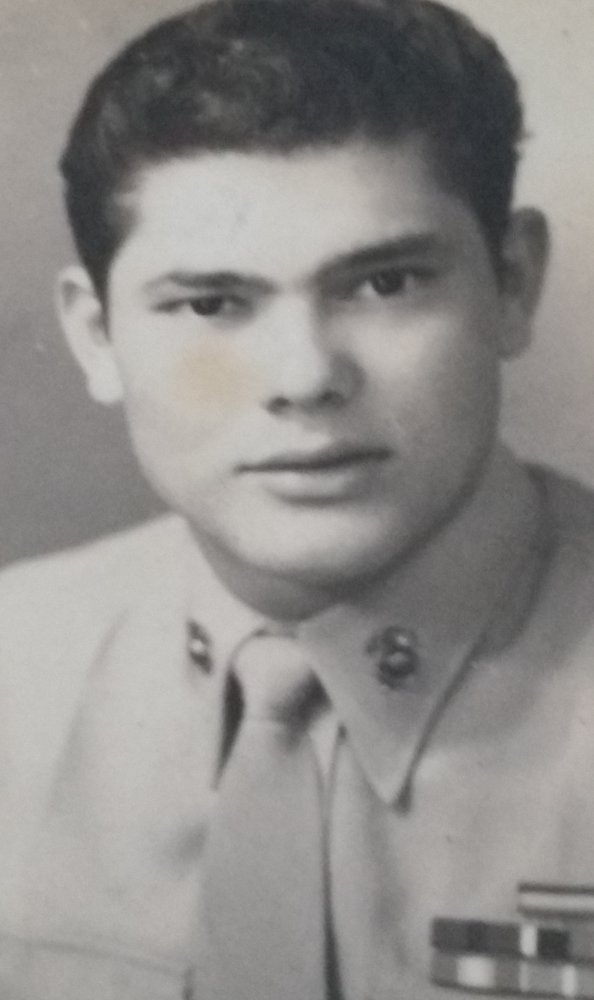 Obituary of Jesse Muro, Jr.
Jesse (Chui) Rodriguez Muro, Jr., passed into eternal life the evening of 12/02/2017, with loved ones present.

He is survived by his Wife Carmen; Brother, Alejandro; Sister, Evagelina; Sister, Ernestina; Daughter, Grace; Daughter Debra, Son, Jesse; Daughter, Yvette (husband Michael Delfino); Son, Chui (wife Selena Zieske); Son, Spiro (wife Talia); Step-Daughter, Norma (husband Daniel Delgado); Step-son, Michael Olivarri; grandchildren, great-grandchildren, nieces, nephews, other family and friends around the world.

His life was truly lived to its fullest, and had only recently been slowed down.

A calling to protect our country's liberties led him to join the Marine Corps in August of 1952.

During his active duty assignment, he was awarded the following: Marine Corps Good Conduct Medal, Marine Corps China Service Medal, WWII Marine Corps Occupational Service Medal, National Defense Service Medal, Korean Service Medal, United Nations Medal.

After his active duty assignment, he continued to serve in a Reserve capacity with the US Marines from 1956-1971 and 1975-1982 where he assisted in NCOIC (Non-Commissioned Officer In Charge) roles as a Gunnery Sergeant.

In between his time in service as a US Marine Reservist, he also assisted in a Reserve capacity with the US Air National Guard from 1971-1975 where he obtained the rank of Staff Sergeant.

His passion for mechanics didn't stop with the aircraft that he serviced, nor the cars and trucks that he would spend hours working on. He was always willing to help anyone with a project, was loved by everyone, and will truly be missed.

Interment: 11:00 a.m., Tuesday December 19, 2017 at Dallas-Fort Worth National Cemetery, 2000 Mountain Creek Parkway, Dallas, TX 75211.