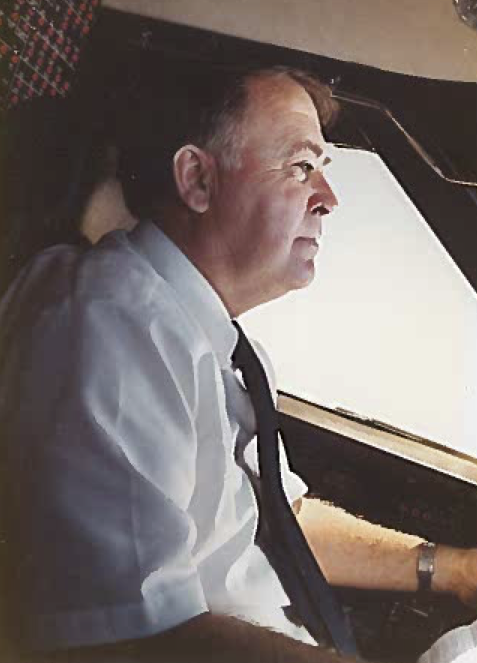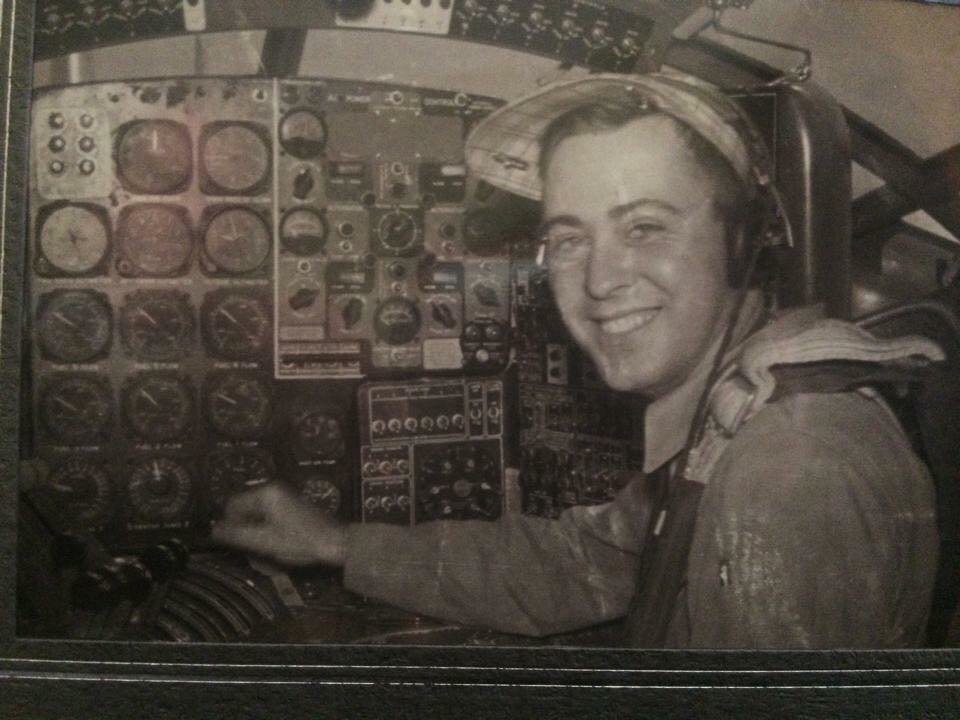 Obituary of John Rogerson
John Albert Rogerson, 93, passed away peacefully on Saturday, December 9, 2017. Born in Moundsville, West Virginia on August 15, 1924, he was the eldest son of John and Marie Rogerson. Fascinated with planes and flying from an early age he spent most of his life working in the field of aeronautics. John enlisted in the Army/Air Corps in 1942 and spent WWII in the 460th Bomb group fighting in Italy and Africa. Johns Flight group flew bombing missions over the Ploesti oil field refineries in Romania. During this service time, his plane crashed and he spent months hospitalized in Italy and was awarded the Purple Heart.
Upon returning home in 1946 John married his high school sweetheart, Nila Voltz, and the two moved to Texas where he worked at Convair as a test pilot. There his love of aviation grew even more as he was involved in many historical innovations in flight. John was part of test pilot crews on aircraft such as the B-36 Peacemaker and then the B-58 Hustler. John was among some of the first aviators to fly at over 2 ½ times the speed of sound. He set many records for speed, altitude and endurance. Some of those records still stand today. He eventually transitioned to the Corporate Flight Department of General Dynamics where he piloted their ever-changing fleet of aircraft until he retired after 40 years.
John and Nila raised three children together and celebrated their 71st Wedding Anniversary in July of 2017. John was preceded in death by his parents, John and Marie Rogerson, his brother Thomas Rogerson and sister Betty Linton. Survivors: wife, Nila Rogerson; brother, Vincent Kerns; daughter, Karen Nantz; son, John Rogerson and his wife Amy; son, Gary Rogerson and his wife Denise; 4 grandchildren and 1 great-granddaughter. John spent the last few years living at home with his wife and loving care giver Maria.
Funeral Home: Martin Thompson & Son, 6009 Wedgwood Drive, Fort Worth, TX. 76133
Graveside service Monday, December 18, 2017, promptly at 1:00 p.m., at Dallas Fort Worth National Cemetery, 2000 Mountain Creek Parkway, Dallas, TX 75211. This is a military service.
In lieu of flowers please make contributions to the B-36 Peacemaker Museum, PO BOX 121116, Fort Worth TX 76121.