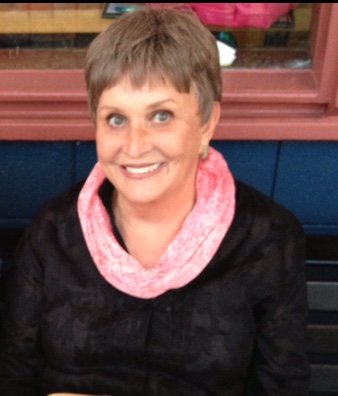 Obituary of Linda McCreary
Linda Severin McCreary
Linda Severin McCreary, 80, passed away Saturday November 11, 2017 surrounded by her family.
Memorial Service: 1pm Friday December 1, Azle Christian Church, 117 Church St., Azle, Texas.
Memorials: In lieu of flowers, donations may be made to the Azle Christian Church Memorial Fund or charity of choice.
Linda was born in Galveston October 5, 1937 to Ernest Oliver Severin, Jr and Lena Laird Severin and raised in San Antonio, Texas where she graduated from Thomas Jefferson High School. She received a B.S. in Mathematics from S.M.U and was a member of Tri Delta Sorority. She was married to Dr. Joseph S. McCreary June 21, 1958 and lived in El Paso while Joe served in the army. Next, they moved to Fort Worth and she helped her husband establish a dental practice. She was very active in the art department of Junior Woman's Club, Junior Girls Service League, Dental Auxiliary and Tri Delta Alumni. While in the art department at JWC she painted an original painting that became the front of the Christmas card sold by Cook Children's Hospital auxiliary. She donated the painting and hung it in the hospital for a number of years.
In 1979, the family which had grown by four children, moved to Eagle Mountain Lake near Azle, Texas. Linda immediately became active in the Azle community, Azle Christian Church and the Azle Public schools. While serving on the board of the Azle Pastoral Counseling Center, Linda started the Azle Lake Run and served as race director for ten years. She also started the Good Neighbors Program benefitting elderly home owners who were unable to maintain homes, and later started a road race and golf tournament sponsored by Azle Christian Church benefitting six charities in the Azle community. She served as precinct chairman and held elections for several terms. In 1994 she was honored to be chosen "Citizen of the Year" by the Azle Chamber of Commerce. At the same time, she reared four children, whom she ardently supported in their academic, athletic and professional accomplishments.
She has been a lifelong artist and enjoyed painting in all mediums, most recently at the Woman's Club in Fort Worth.
Linda is survived by her husband of 59 years, Dr. Joseph McCreary; children, Melissa Hurta, Joe McCreary, III and wife Laura, Jon McCreary and wife Reagann, and Christina Bell and husband Chris; grandchildren, Ed Hurta, Jessica, Audrey, Ruth, and Joseph McCreary, Caroline McCreary, Cameron and Chandler Bell; and extended family.
Special thanks to the Stayton Retirement Community and the staff and caregivers at the Stayton Plaza Medical Center and Heart to Heart Hospice.