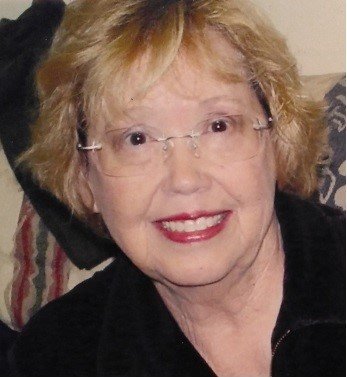 Obituary of Sally Young
Sally Spade Young, age 80, died on July 15, 2017 at Willow Park Rehabilitation and Care Center in Willow Park, Texas. She was born August 31, 1936, in Warren, Ohio, to Rollin Mast Spade and Thyra Sjogren Spade. The family moved to Riviera Beach, Florida, where Sally graduated from Palm Beach High School, then received her Associate of Arts degree from Palm Beach Junior College. She was married to Robert John Young on April 8, 1957, in Valdosta, Georgia. They had four children together. Sally worked as a hospital unit secretary and was later a long-time employee of JC Penney in Fort Worth.
She enjoyed cats and dogs, painting, watching the Dallas Cowboys, attending Bible study, singing as a member of the Southwestern Seminary Oratorio Chorus, and, most especially, spending time with her family. She was a devoted mother and wonderful grandmother.
Left to honor her memory and remember her love are her children: son, Brian Young, and his wife, Priscila Chiozzini, of Campinas, Brazil; daughter, Sharon Galyon, and her husband, James, of Fort Walton Beach, Florida; son, Scott Young, of Willow Park, Texas; daughter, Sandra Hughes, and her husband, Shannon, of Mascoutah, Illinois; six grandchildren: Savannah Hughes, Jenna Galyon, Jameson Galyon, Sean Hughes, Jonathan Galyon, and Lucas Young; and her sister, Bonnie Hauptner, and her husband, Mark, of Palm Beach Gardens, Florida; and her niece, Cindy Stultz, of Phoenix, Arizona. She is also survived by her husband, Robert.
Her remains will be buried with her parents at Hillcrest Memorial Park in West Palm Beach, Florida.