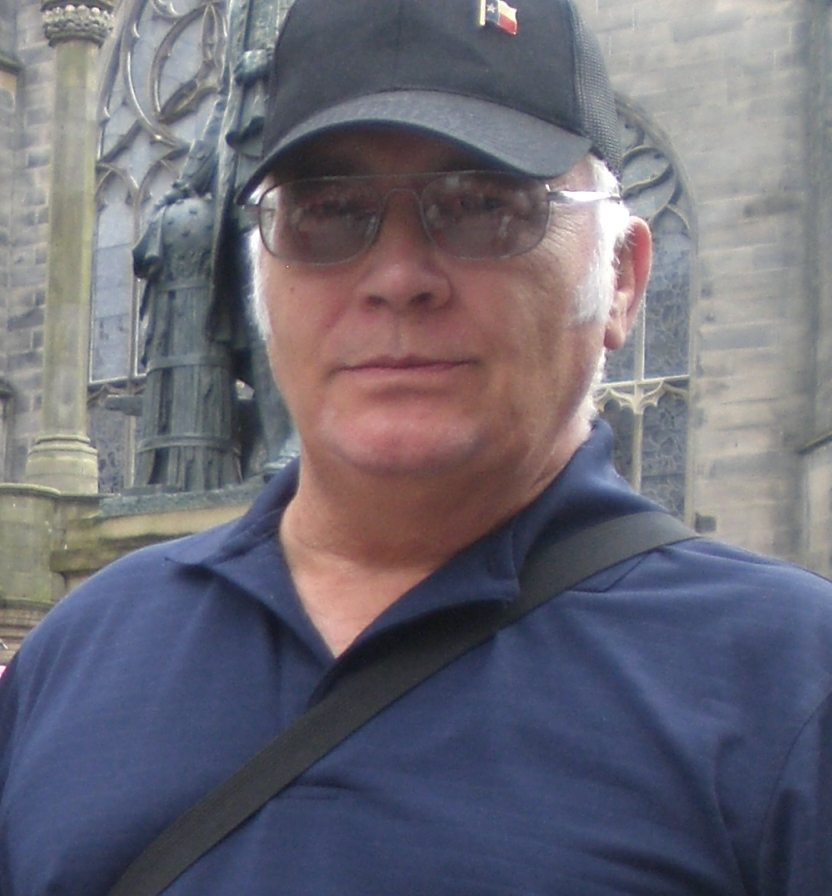 Obituary of Lester Noble
Lester Ernest Noble left this world on the 11th of July 2017. He was the victim of a tragic fishing accident on Grapevine Lake.
He is survived by his wife Catriona Noble, known affectionately by Lester as "Sam", daughters Nicole Schelter of Denver, CO and Tina Piunno of St Johns, FL, and eight beautiful grandchildren, Payten, Luke, Breeze, Tristan, Brook, Jacob, Sawyer, and Jasper. Additionally he is survived by his sisters; Cheryal Myers, Deborah Noble and Jackie Self and brothers; Michael Price, David Noble, Daniel Noble, and Doug Price, and multiple nieces and nephews.
Lester led a very interesting and eventful life. He joined the United States Army at the ripe age of 17 and declined Officer training to join the fight in Vietnam. As a young enlisted Army soldier, he was embedded with a team of South Vietnamese soldiers tasked with various clandestine missions. After Vietnam, he was selected and transitioned to the Army Explosive Ordnance Disposal (EOD). During this time he screened for explosive devices at National Conventions for multiple Presidents and dignitaries including; Ronald Reagan, Jimmy Carter, and past Prime Minister of the United Kingdom Margaret Thatcher to name a few. For his exceptional work in the United States Army, Lester received numerous awards and accolades to include the Meritorious Service Medal which he received for 'heroism in the face of imminent danger on flight 406 which was hijacked, where he carried an injured person to safety under the threat of the plane blowing up'
Along the way, he met his lovely wife Catriona. They met on a blind date while stationed in Greece over 46 years ago. Lester and Catriona were married on September 12, 1970, and later had two daughters, Nicole and Tina. He was a loving husband and exceptional father. He joined the Grapevine Police Department after retiring from the Army with over 20 years or service, and was the founding member of the Grapevine Bomb Squad. He loved to tell all the interesting stories about his time with the Police Department to include the infamous boat chase on Grapevine lake and the nude runner. After the Police force, he was still not done protecting the public and in retirement became a Driving Instructor. He was famous for scaring kids to get off their cell phones and pay attention to the road.
Oh, how Lester loved America and would let everyone know it. He would routinely remind his wife's entire English family how the United States beat the British in the Revolutionary War and the War of 1812. He was rough around the edges, but everybody loved him. As kids, Nicole and Tina were told that if something hurt "well, we can take ya out back and shoot ya". His grandchildren lovingly received the same treatment. He was also known for his abundant appetite and always invited anybody that would indulge to go with him for a greasy burger or BBQ.
A military service to be held in his honor 1 pm, Thursday, July 20, Dallas-Fort Worth National Cemetery, Thursday
July 20, 2017; followed by a Celebration of Life at the Grapevine chapter of the VFW.
In lieu of flowers please consider a donation to Hope for The Warriors.
http://www.hopeforthewarriors.org/about/make-a-donation.