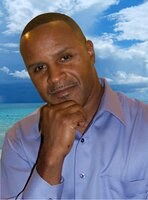 Mark Edward Winfield
Mark Edward Winfield, dedicated husband, father of two, and friend to many transitioned on November 5, 2022 at the age of 63.
Mark was born on August 25,1959 to the late Samuel and Gertrude Winfield in Newark, N.J.
He enjoyed a long, successful career as an Advertising & Marketing Production Leader working for various companies where he thrived in fast-paced deadline driven environments. After he retired, Mark continued to flourish as an Independent Freelancer all over the state of Texas.
Mark met the love of his life Cecile Porter and married in Jamaica in 1994. They share two sons Christopher & Anthony.
Mark loved his family and friends immensely and unconditionally. Somehow, he still had room to love many other things as well including: The NY Giants, NY Yankees, NY Knicks, being the life of the party, giving great advice, being a BBQ Grill Master, nice beaches, reading books, his man cave/media room, photography, art, boxing, and so much more.
Mark was preceded in death by his parents Samuel & Gertrude, his son Anthony, and his brother Samuel. He is survived by his wife Cecile; son Christopher; grand-daughters Jayannah and Zoe; grandson Ethan, sisters Maxine and Maureen, brother-in-law Kevin; niece Nicole and her children Victor and Milan, and a host of other in-laws, close family members, and friends.
We will all miss him terribly, remember him fondly, and honor him always.