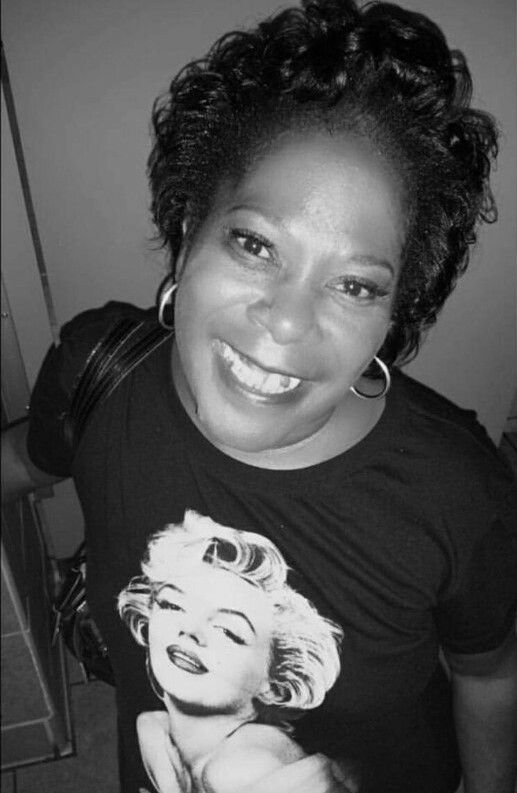 Debra R. Lockridge
Debra R. Lockridge, 60, passed away on Sunday, July 24, 2022.
Service: 2:00 p.m. Saturday, Aug 6 at Lighthouse Fellowship, 7200 Robertson Rd, Fort Worth, TX 76135.
Visitation: 5:00 - 7:00 p.m. Friday, Aug 5 at Martin Thompson & Son Funeral Home, 6009 Wedgwood Dr., Fort Worth, TX 76133.
Interment: Crowley Cemetery, 300 N. Hampton Rd., Crowley, TX 76036.
Debra R. Sherman was born on November 2, 1961, to Lee and Bobbie Sherman, one minute after her twin brother Douglas Sherman, at John Peter Smith Hospital in Fort Worth, Texas. Debra was a lively, funny, and compassionate woman. She cared about everyone and would do anything to help someone in need. She enjoyed having gatherings where she loved to cook and entertain for family and friends. Her favorite pastime was watching movies and her Dallas Cowboys play on Sunday nights. She brought light and comfort anytime she would enter a room. She had an infectious laugh that you couldn't help but love and join in her joy, a joy that she exuded no matter how hard life threw its obstacles at her. She was a hard worker that loved her job at The Stayton on Museum Way in Fort Worth, Texas where she worked as a Dietary Aide. She thrived in caring for the residents that lived in that facility and dedicated her time and effort in making their days happy and comfortable. She would always say "I gotta be here for my residents no matter what!" The almost 4 short years she spent working for them was some the happiest years of her life professionally. She was also a part of a lifelong legacy of Trimble Tech Graduates, in her family. She was a bulldog through and through and spread her love for the school to her own two daughters and granddaughter all graduates of her Alma Mater. Debra was a very strong woman who played a pivotal role in her family and children's lives, and she will be greatly missed.
Debra will be survived by her children, Jeryl Green, Jerod Green, Jerrica Castle, Kristol Lerma and their spouses, Alexandria Green, Wendell Castle, and Jace Lerma; grandchildren, Jaelen Green, Jacob Green, Jeremiah Green, Legend Green, Malik Castle, Aaliyah Lerma and Serenity Lerma; brothers and sister, Douglas Sherman, Gregory Sherman, Lee Sherman Jr and Angela (Red) Hunter; and a boat load of aunts, uncles, nieces, nephews, cousins, and honored friends.