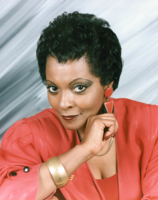 Joan F Berrios
Joan F. Berrios, 75, passed away on Thursday, July 21, 2022.
Services: A visitation start at 11:00 a.m. with the service begining at 12:00 p.m. Tuesday, August 9, at Martin Thompson & Son Funeral Home, 6009 Wedgwood Drive, Fort Worth, TX 76133.
A livestream of the service will begin 5 minutes before the service starts at: https://www.facebook.com/thompsonfuneralhome
Interment: 2:00 p.m. Tuesday, August 9, at the Dallas Fort Worth National Cemetery, 2000 Mountain Creek Pkwy., Dallas, TX 75211.
Joan Francis Berrios was born on January 13, 1947, in Petersburg, Virginia to her late parents. Joan transitioned on Thursday, July 21, 2022, from an extended illness. She attended school in Brooklyn, NY, and enjoyed music, dancing, and cooking. Joan was quite fashionable and a great housekeeper. She was quite creative in her home. Joan was a beautiful, and vivacious soul. She married after school and had 5 children from this marriage; Rhonda Alexander (Arlington, TX), Raymond Alexander (Hollister California), Gwendolyn Alexander-Moravian (Brooklyn, NY), Jeffrey Alexander (McKinney, TX), and Tanya Alexander (deceased). Joan was later divorced and remarried Carlos Berrios on November 21, 1979. Joan and Carlos moved from Brooklyn to San Diego where she worked as an insurance agent. Following her retirement, they moved to Texas which is where she closed her eyes for good. Joan was a Christian and loved the Lord. She was an avid member of Birchman Baptist Church until she was no longer able to travel.
Joan will be missed by her loving husband, Carlos Berrios who was by her side throughout her illness; her children, Rhonda, Raymond, Gwendolyn, and Jeffrey; daughters-in-laws, Raquel Alexander, Etsuko Ishizuka; son-in-law, Jerry Moravian; grandchildren, Justin Moravian, Michael Anthony Moravian, Brooklyn Alexander, Kendall Alexander; great grandchildren, Cyress Moravian and Jhon Marrero who identified Joan as Nana; sisters, Inez Davis, Gloria Roberts, Joyce Boone, and Zelda Bryant-Ashby; brother-in-law, Myles Ashby; auntie, Fannie Preudhomme whom she affectionately called "Myme"; and a host of nieces, nephews, cousins, and friends who will also miss her.
You were all special to Joan. Joan was a beautiful person and though we will miss her laugh, love and vitality, God thought it time to call her home. She is no longer in pain and closed her eyes peacefully in the loving care of her husband and soulmate Carlos Berrios.
Lovingly Submitted
THE FAMILY
Lord God, as inevitable as death is there is no way around the heartbreak and grief it brings. The only comfort left is knowing that our cherished one is with You now in heaven with a full heart and an eternal soul. This we pray in the name of Jesus.
THOUGHTS OF APPRECIATION
The family of the late Joan Berrios wishes to express deep and heartfelt appreciation for your loving thoughtfulness, calls, visits, support, and your selfless prayers. God bless you all.