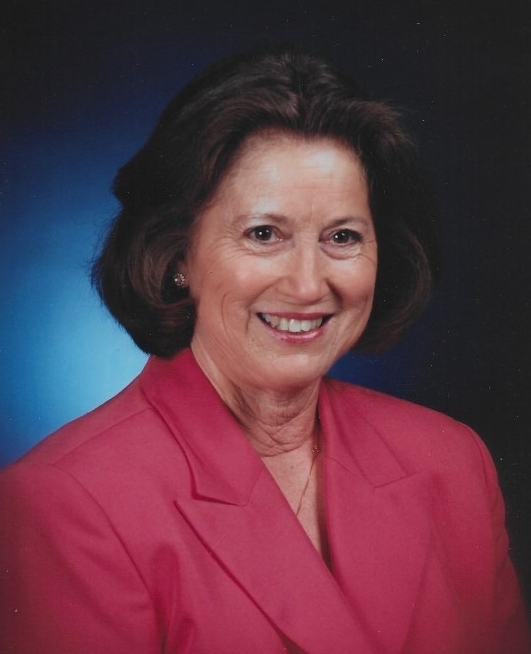 Shirley Jean Matney
Shirley Jean Matney, age 86, passed away on Friday January 28, 2022. She was born April 30, 1935 in Tioga, Texas to Thomas William Stephens and Helen Elizabeth Stephens.
Shirley was married to the love of her life, Vaughn Dean Matney, on January 22, 1954, and they were married for 68 glorious years.
She loved and cherished all of her family, which was her biggest joy in life. She was a member of the University Christian Church of Fort Worth and also the Junior Women's Club of Fort Worth where she enjoyed culinary arts. She celebrated Native American culture, and she and her husband made many trips to Santa Fe, New Mexico attending Indian Market and visiting art galleries. Her home reflected her love of the Southwest culture. Shirley was an avid reader and loved to play tennis. She played every week for many years on city courts and as a member of the Ridglea Country Club tennis team.
She was preceded in death by her father, mother and her brother, Thomas William Stephens Jr.
She is survived by her husband, Vaughn Dean Matney; sons, Vaughn Thomas Matney and his wife, Donna Lee; and Stephen Dean Matney and his wife, Julie Elizabeth, both of Fort Worth; sister-in-law, Sammie Jean Stephens of Fort Worth; granddaughters, Marisa Loren Hafley and her husband, Scot Maret of Wichita Falls; Meghan Nicole Fuller and her husband, Joshua Blake of Weatherford; and Kaydee Elizabeth Sanchez-Zambrano and her, husband Francisco of Fort Worth; great-grandsons, Aiden Dean Fuller; Thomas James (TJ) Hafley, Lukah Sanchez-Zambrano, Julian Sanchez-Zambrano; and one great-granddaughter, Violet Skye Fuller.
Services: A visitation will begin at 1:00 p.m. with a service starting at 2:00 p.m. Tuesday, February 8, 2022 at the Marty Leonard Community Chapel, 3131 Sanguinet St, Fort Worth, TX 76107.
Interment: Immediately following the service, there will be a graveside service at Greenwood Memorial Park, 3100 White Settlement Rd. Fort Worth, TX 76107.