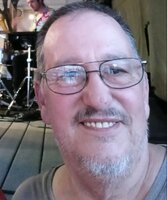 Steven Craig Kleiman
Steven "Zipper" Craig Kleiman, 66, passed away on Tuesday, December 28, 2021.
Memorial Service: 1:00 p.m. Saturday, January 8, 2022, at Martin Thompson & Son Funeral Home, 6009 Wedgwood Drive, Fort Worth, TX 76133.
Steven was born on May 3, 1955, in Bronx, New York to Melvin and Cybelle Kleiman.
He was a generous and loving person who always loved a good joke. Steven was also an amazing father, husband, brother, and friend to all who knew him.
Survivors: His loving wife of 39 years, Joy Lee Kleiman; son, Craig Kleiman and wife Melyssa; brother, Andrew Kleiman and wife Kathy; sister, Cathi Redmon and husband Randy Cole; and numerous nieces, nephews, and extended family.