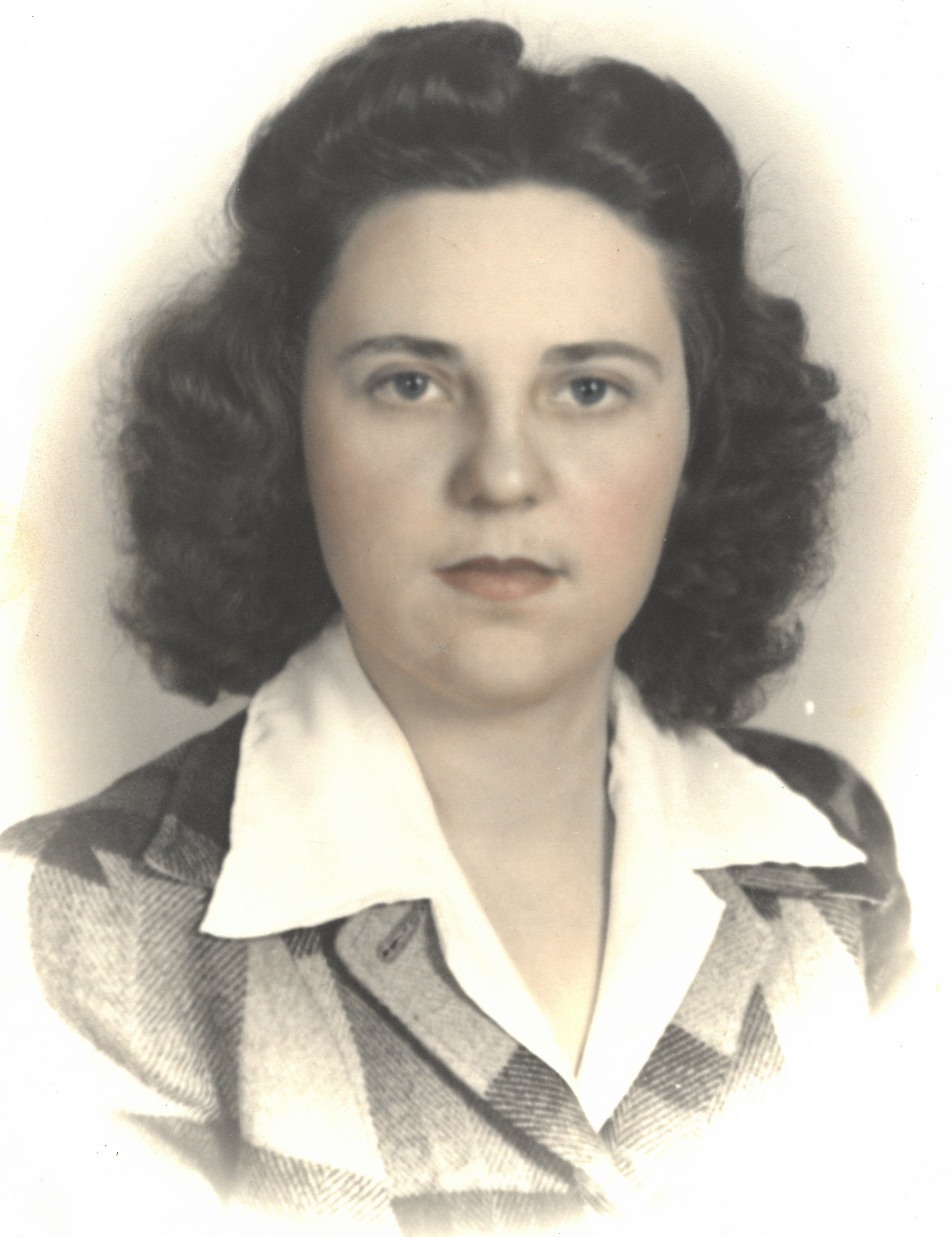 Bernice Derrick Runion
Bernice Derrick Runion
Born July 29, 1925 in Englewood Tennessee; deceased May 28, 2019 in Fort Worth, Texas
Mother: Lou Ella Martin Derrick
Father: Samuel Houston Derrick
Upon the early death of her mother she was lovingly raised by Annie Martin Taylor and Joseph Gustav Taylor.
Pre-deceased Husbands: Warren Haden Runion and Preston Vautrot
Predeceased siblings: Gussie, Francis, Joe, Bill, Lillian, Nina.
Survived by one sister, Lucy Gay, son John G. Runion, Sr. and wife Margaret, son Alan R. Runion and wife, Helen, and daughter, Donna J. Runion, numerous grandchildren, great grandchildren, nieces and nephews.
Bernice was a kind, giving and loving woman. She was passionate about feeding people and caring for them. She hated that as her dementia advanced, she was the one who needed care. She passed as she had requested so many times, peacefully in her own bed at home.

The photo posted was her favorite photo. When visitors came to check on her, she always insisted that that they be shown this photo. She said she wanted to be remembered in her glory, although to those who loved her, she was glorious in every moment.
The family wish to thank Marie Arras whose loving care helped Bernice so much to stay at home.
We also with to thank Dr. Michelle Torres for excellent medical care for the past 14 years and Asana Hospice for their compassionate care in the final weeks of her life. Thanks to Thompson & Son for their kindness in final arrangements. And a special thanks to Easterseals North Texas Home Care Services for their understanding in allowing her daughter, Donna, to have the time to devote to her beloved mother's care.
Bernice did not want a funeral, instead there will be a memorial gathering 11 am Saturday, June 15th at College Avenue Baptist Church, 1400 College Ave., Fort Worth, TX 76104.

In lieu of flowers, please make a donation to the charity of your choice in her honor. She loved to give.