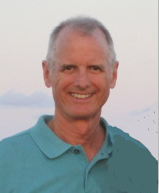 Roy Abshier, III
Roy Abshier III, of Keller, TX passed away in early May in Keller, TX at age 69.
Service: 2:00 p.m. June 6, 2019 at White's Chapel United Methodist Church, 185 S White Chapel Blvd, Southlake, TX 76092.
Memorial donations may be made to the American Cancer Society. www.cancer.org/
Roy was born in Hallettsville to Roy Abshier, Jr and Lenora Abshier. He went to high school at Hallettsville High School and went on to Southwest Texas State University. He spent 7 years in the Navy as a salvage diver and retired from Bell Helicopter where he worked as a financial analyst for many years. He was an avid golfer, loved to fish, and was very involved with church.
He is preceded in death by his father and mother.
Roy is survived by: Wife, Kay Abshier; son, Roy Abshier, IV and his wife Keri; daughter, Kerri Ketchum and her husband Buzzy; grandchildren, Brayden and Malia Ketchum, Lainie and Anna Abshier; sister, Andrea Brome.