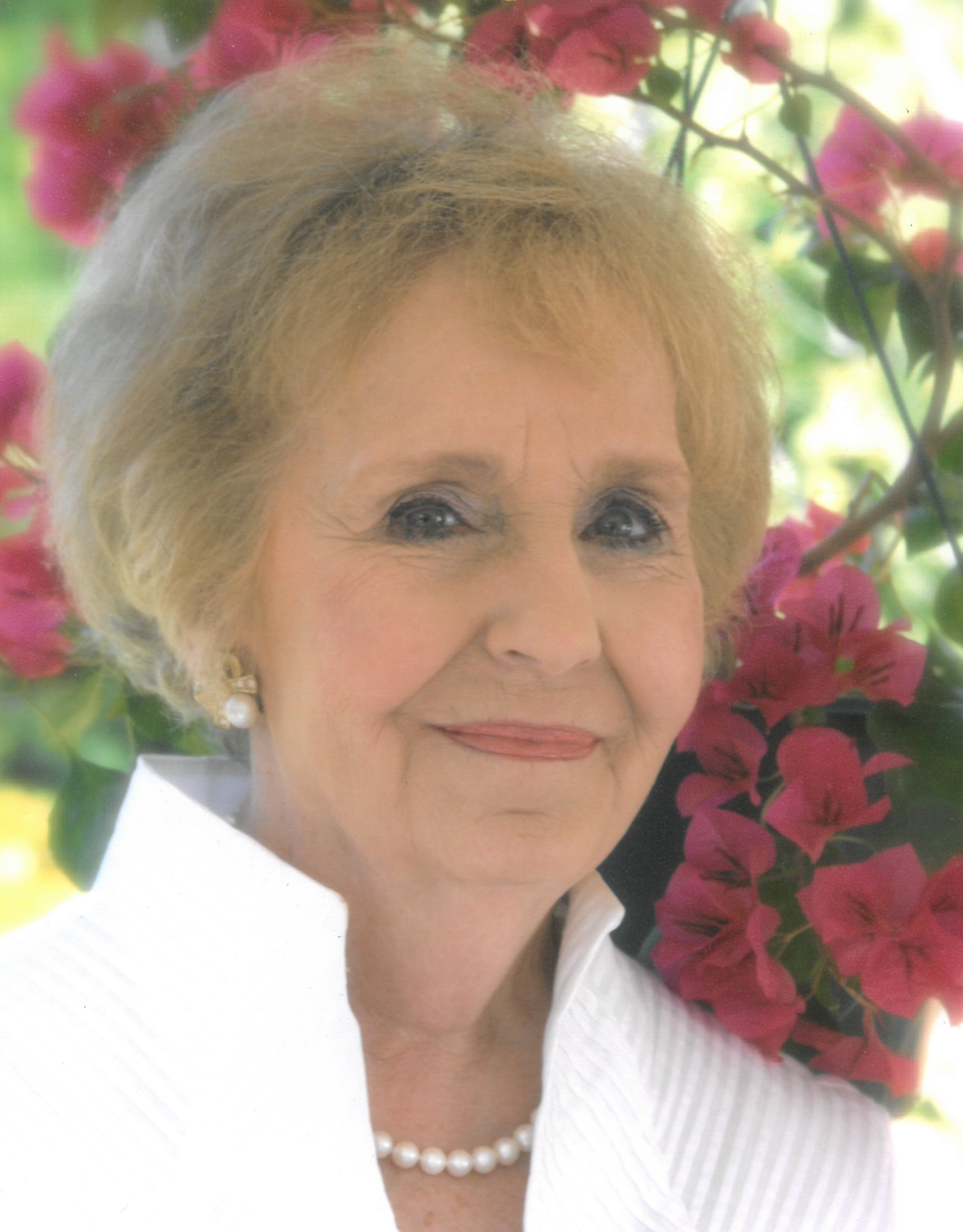 Barbara Ann Davis
Born September 21,1931 in Tulsa, Oklahoma, Ann was the only child born to Everett and Dorothy Clark. After the family moved to Texas, Ann met and married her high school sweetheart,Bobby James Davis. While raising their 4 children, Dotty, Becky, Mary and Jeff, Bobby worked in the oil field and Ann was a stay at home Mom and later became a church secretary. She served churches in Freer, Longview and White Oak. She was known for her beautiful yard filled with pink roses, her hospitality to friends stopping by for a cup of coffee, and her unwavering love for her Heavenly Father.
She was preceded in death by her husband of 55 years, Bobby James Davis, her Mother Dorothy Juliette Green Clark and her Father Everett Arthur Clark.
She is survived by her children Dotty Hall and husband Gary, Becky Mingle and husband John, Mary Huddleston and husband Doug, and son Jeff Davis and wife Wendy.
She loved spending time with her seven grandchildren Brian Hall, Eric and Russell Huddleston, John Mingle, and James, Jeremy, and Elizabeth Davis. She was also filled with joy at the birth of her five great grandchildren Lauren, Benton, Aubrey and Carter Huddleston, and Emma Hall. Her family was her joy and she loved laughing and making memories.
Ann was a cancer survivor and gave God the glory for conquering it. She was the spiritual leader of her family and spent every morning sitting outside in her swing reading her bible and lifting up her children and grandchildren to the Lord. She set a wonderful example for her family on the power of prayer.
Her family would like to thank her wonderful caregivers; Noreen, Tony and Judith at Saint John's Residential Home and caring nurses from Asana Hospice.
Services will be held Thursday, May 2, 2019 at White Oak Baptist Church, White Oak, TX. Visitation for guests will be held prior to the service in the church sanctuary from 1:00 p.m.- 2:00 p.m. with services to follow.
Interment immediately following the service at White Oak Cemetery.
In lieu of flowers memorial gifts may be made to Hiway 80 Rescue Mission, PO Box 3223 Longview, TX 75604.